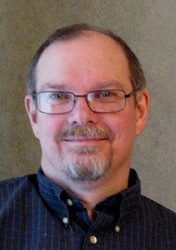 Seattle, WA (PRWEB) February 13, 2009
Birdstep Technology, Inc. (OSE: BIRD) which offers state-of-the-art embedded database technologies, today announced that Raima co-founder, Randy Merilatt, has returned to Birdstep Technology to help develop upcoming releases of the Raima Database Manager product family.
"We are pleased that Randy has rejoined the team. He will be focusing on strategic tasks to deepen the interoperability capabilities of the Raima database product line. His expertise and depth of knowledge in the products and the technology is extremely valuable in addressing these tasks" says Bill Houglum, VP of Engineering and Services.
In 1982 Randy Merilatt and Wayne Warren established one of the industries' first embedded database software companies, Raima. These two former Boeing Computer Services Engineers saw the need for a fast reliable database that could be integrated seamlessly into different types of application software. It was from a project headed by then Project Manager, Bob Muglia of Rolm Communications, to develop an embedded database for the then state of the art Rolm phone switch, that the Raima Database Manager Product Family was born.
About The Raima Database Manager Family
Raima released the first version of the Raima embedded database in 1984. Since then the family has grown into three successful embedded database products. RDM Embedded pioneered the embedded market space under the name db_Vista. Building on the success of RDM Embedded, Raima released the product in a client/server configuration under the name Velocis, now called RDM Server. Please find free SDK downloads of the RDM Products at http://www.raima.com/downloads/
About Birdstep Technology, Inc
Birdstep Technology, Inc., a wholly owned subsidiary of Birdstep Technology ASA, is a leading provider of high-performance embedded database solutions known as the Raima Database Manager product-line. Since 1984, the company has been focused on solving data management problems in a wide variety of verticals such as Mil/Aero, Telecom, Financial, Consumer Electronics, Medical, Industrial Automation, Business Automation and more. With over 20,000 application developers, resulting in over 20,000,000 deployments, Birdstep continues to lead in the worldwide demand for embedded database technology.
###