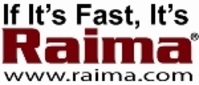 With this announcement we offer our worldwide customers an integrated embedded database solution like no other in the market, in terms of reliability, high performance and scalability from the smallest devices
Seattle, WA (PRWEB) April 1, 2009
Birdstep Technology Inc. Raima Division (OSE: BIRD), which offers state-of-the-art embedded database technologies, today announced the dual release of its Raima Database Manager Products, RDM Embedded version 9.1 and RDM Server version 8.2. These two releases of Birdstep Technology Raima Division's popular embedded database products provide enhanced interoperability between RDM Embedded and RDM Server, extending RDM's High Availibility offering.
With these two releases Birdstep's Raima Division now provides the ability to replicate data from RDM Embedded to RDM Server, opening up all kinds of possible solutions for moving information from small embedded devices all the way up to Enterprise databases. This new replication feature provides support for multiple instances of RDM Embedded database to perform one way replication into a RDM Server database. The RDM Server database will be in master mode thus allowing any connected server application to manage the replicated data content in addition to other data.
Also new in RDM Embedded 9.1 is native BLOB (Binary Large Object) support which allows application developers to store binary data like mp3s, videos, pictures and other binary data, natively within the RDM database. The benefit of this feature is that binary data can now be handled by the transaction system the same way as any other data.
In RDM Embedded 9.1, we extended the database address removing the 256 file and ~16 million records per file limitations of previous versions. RDM Embedded can now be configured as a VLDB (Very Large Database) which is typically constrained only by hardware limitations.
"With this announcement we offer our worldwide customers an integrated embedded database solution like no other in the market, in terms of reliability, high performance and scalability from the smallest devices," says Steinar Sande CEO of Birdstep Technology, Inc. Raima Division. "The many new capabilities in this release were driven by our customers and partners. This exciting new release delivers reliable, secure, efficient data management in a integrated product family, at an affordable cost."
The free RDM Embedded and RDM Server SDKs are available on the Birdstep Technology Raima Division Website at: http://www.raima.com/downloads .
About The Raima Database Manager Family
Raima released the first version of the Raima embedded database in 1984. Since then the family has grown into two successful embedded database products. RDM Embedded pioneered the embedded market space under the name dbVista. Building on the success of RDM Embedded, Raima released the product in a client/server configuration under the name Velocis, now called RDM Server. Please find free SDK downloads of the RDM Products at http://www.raima.com/downloads/ .
About Birdstep Technology, Inc
Birdstep Technology, Inc., a wholly owned subsidiary of Birdstep Technology ASA, is a leading provider of high-performance embedded database solutions known as the Raima Database Manager product-line. Since 1984, the company has been focused on solving data management problems in a wide variety of verticals such as Aerospace & Defense, Telecom, Financial, Consumer Electronics, Medical, Industrial Automation, Business Automation and more. With over 20,000 application developers, resulting in over 20,000,000 deployments, Birdstep continues to lead in the worldwide demand for embedded database technology.
###