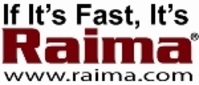 Seattle, WA (PRWEB) April 10, 2009
Birdstep® Technology Inc. Raima® Division (OSE: BIRD), which offers state-of-the-art embedded database technologies, today announced that Comtech Systems, Inc. has upgraded their popular Collect!™ Credit & Collection Software to use Birdstep Technology Raima Division's RDM® Server 8.1.
Collect! is used by over 1,100 companies in 35 countries to manage billions of dollars in receivables daily. RDM Server is used within Comtech's Collect! application to reliably store receivables, allowing collection agencies and debt buyers to efficiently manage their debt assets. Comtech Systems chose to upgrade to RDM Server 8.1 to take advantage of the Windows® Vista™ 64-bit operating system and the enhanced ODBC driver which allows interoperability to OpenOffice 2.4.
"We started using the Raima database when it was then known as db_vista and now known as RDM Embedded. RDM Embedded is a great solution but we found that in order to scale our application to meet the increasing demands of our customers we needed to move to a client/server solution," commented Neal Cropper, CEO of Comtech Systems Inc. "We migrated to RDM Server which allows us to support a much larger number of concurrent users. Several of our customers have 500 to 600 users of the system at any one time. RDM Server handles this number of concurrent users easily."
"Comtech Systems, Inc. has been a longtime user of the Raima Database Manager and we are happy to see the great success of their Collect! software," says Steinar Sande CEO of Birdstep Technology Raima Division. "It is rewarding to see that our database technology is contributing to the success of ISVs like Comtech Systems Inc."
About Comtech Systems Inc.
Comtech Systems Inc. Collect!™ is a scalable full-featured software solution for receivables management, integrating sophisticated multi-user contact management, financial tracking, batch and ad hoc letter series, data import and export, flexible reporting, client billing, credit bureau reporting and much more. You can get all this in our proven, fast, fully integrated package designed with your business growth in mind. Suitable for businesses from home-based to large corporate offices, Collect! is your key to growth.
About The Raima Database Manager Family
Raima released the first version of the Raima embedded database in 1984. Since then the family has grown into three successful embedded database products. RDM Embedded pioneered the embedded market space under the name dbVista. Building on the success of RDM Embedded, Raima released the product in a client/server configuration under the name Velocis, now called RDM Server. Please find free SDK downloads of the RDM Products at http://www.raima.com/downloads.
About Birdstep
Birdstep Technology, Inc., a wholly owned subsidiary of Birdstep Technology ASA, is a leading provider of high-performance, real-time, always on, embedded databases for both in-memory database usage and persistent storage devices. Raima Database Managers are found in everything from low cost real-time applications to high performance, high-availability application. With over 20 000 developers enjoying the flexibility of these COTS databases, the products are currently successfully deployed in over 25 million systems.
For further press information please contact Paul Johnson at Birdstep:
Tel: (206) 748-5300
Website: http://www.raima.com
###