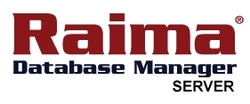 RDM Server is a high-performance embeddable client/server engine closely resembling MySQL with its broad support of SQL, industrial standard API's, and intelligent data flow and interoprability
Seattle, WA (PRWEB) May 25, 2009
Birdstep Technology Inc. Raima Division (OSE: BIRD), which offers state-of-the-art embedded database technologies, today announced the launch of a new replacement pricing program targeting MySQL developers looking to mitigate the uncertainty introduced by the Oracle acquisition of Sun Microsystems. The replacement pricing program consists of Birdstep honoring existing MySQL deployment contracts with an additional 40% discount on deployment costs for the remainder of the deployment contract. This MySQL replacement pricing program is available to MySQL developers until October 1, 2009.
"RDM Server is a high-performance embeddable client/server engine closely resembling MySQL with its broad support of SQL, industrial standard API's, and intelligent data flow and interoprability", says Duncan Bates, V.P. Product Management, Birdstep Technology Raima Division. "With companies like IBM, Symantec, Boeing, General Dynamics, and other notable customers entrusting their high profile projects to the Raima technology we've proved to be a reliable and flexible player in the market."
RDM Server is available on a broad range of operating systems and the platform SDKs are free and available for download at http://www.raima.com/products/rdm-server/sdk-download. To find out how to migrate an application from MySQL to RDM Server a migration guide is available for download at http://www.raima.com/pdf/collaterals/rdm-server/mysql_vs_rdm_server_(2009-05-20).pdf.
Birdstep has been a premium provider of embedded database solutions for over 25 years and offers world class product support. For additional information about the MySQL replacement licensing program visit the Raima.com Website at http://www.raima.com/products/rdm-server/mysql-replacement.
About The Raima Database Manager Family:
Raima released the first version of the Raima embedded database in 1984. Since then the family has grown into two successful embedded database products. RDM Embedded pioneered the embedded market space under the name dbVista. Building on the success of RDM Embedded, Raima released the product in a client/server configuration under the name Velocis, now called RDM Server. Please find free SDK downloads of the RDM Products at http://www.raima.com/downloads.
About Birdstep Technology, Inc:
Birdstep Technology, Inc., a wholly owned subsidiary of Birdstep Technology ASA is a leading provider of high-performance embedded database solutions known as the Raima Database Manager product-line. Since 1984, the company has been focused on solving data management problems in a wide variety of verticals such as Aerospace & Defense, Telecom, Financial, Consumer Electronics, Medical, Industrial Automation, Business Automation and more. With over 20,000 application developers, resulting in over 20,000,000 deployments, Birdstep continues to lead in the worldwide demand for embedded database technology.
###