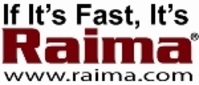 Seattle, WA (PRWEB) September 30, 2009
Birdstep Technology (OSE: BIRD), which offers state of the art embedded database technologies, today announced their strategic partnership with Auriga Inc., one of Russia's leading outsourcing R&D service providers with nearly 20 years of expertise. This partnership brings together the high-quality embedded database technologies of Birdstep Technology and the embedded software development expertise of Auriga.
This strategic partnership opens up new opportunities for both companies and provides additional benefits for customers. Auriga brings nearly two decades of experience in delivering embedded solutions for a wide range of devices and can now offer Birdstep's RAIMA technology, expanding their range of cost effective solutions. This partnership will fill the need of many Auriga customers who require an efficient and reliable data management system. Birdstep Technology acquires an excellent opportunity to improve its relationship with its clients gaining the ability to offer additional database design, customization, and optimization consulting.
The Raima Database Manager (RDM) Family offered by Birdstep Technology, Raima Division, provides high-performance, real-time embedded databases for both in-memory database usage and persistent storage devices that can interoperate with other systems over a wide range of platforms and interfaces. These solutions are designed for today's complex, interconnected application-specific systems, providing developers with a high availability solution that enables information to be securely managed. Auriga has gained comprehensive experience in delivering innovative and cost effective solutions in such areas as mobile systems, avionics, healthcare and finance. Raima database technology allows the building of optimal product solutions for mobile database management, financial and enterprise systems, and increases performance on systems familiar to Auriga business domains, such as medical applications.
Auriga Business Development Director Gennadiy Mahov comments: "Entering into a partnership with a company like Birdstep Technology, a recognized leader in the area of real-time and embedded databases, is a remarkable event for our company. Adding Raima technology capabilities to Auriga R&D services will expand the range of optimal solutions for data storage and data processing for business and life critical embedded and real-time applications, and thus enforce our commitment to delivering efficient embedded solutions to our clients - ISV and OEM companies".
"We are very satisfied with this new partnership with Auriga, which brings world class development competence into our partner eco-system. We will not only address customer's specific needs with a unique product and service portfolio, but we also intend to develop our technical cooperation to anticipate upcoming market requirements and quickly provide proven solutions to the market" - adds Birdstep EMEA Sales Manager, Luca Pagni.
About Auriga
Auriga is a software R&D and IT outsourcing services provider incorporated in the U.S. and operating development centers in Russia since 1990. Auriga focuses on satisfying the specific needs of software and hardware high-tech companies as its driving strategy. Included in Global Services 100 since 2006, Global Outsourcing 100 since 2008, and Top 10 Central/Eastern Europe Providers of the Black Book of Outsourcing since 2006, Auriga offers services covering all aspects of the product engineering area and expertise in a set of knowledge areas from embedded systems and OS internals to enterprise information systems and Web applications. Auriga's client list includes such industry majors and leaders in their segments as IBM, Draeger Medical, LynuxWorks, Dialogic, Actel, BroadVision and many others.
Contact:
Gennadiy Mahov
Business Development Department, Director
Auriga Inc.
Web: http://www.auriga.com
Phone: +7 (495) 713-9900
About The Raima Database Manager Family
Raima released the first version of the Raima embedded database in 1984. Since then the family has grown into three successful embedded database products. RDM Embedded pioneered the embedded market space under the name dbVista. Building on the success of RDM Embedded, Raima released the product in a client/server configuration under the name Velocis, now called RDM Server. Augmenting the two is RDM Mobile, ideally suited for consumer electronics and low cost mobile devices such as set-top boxes, mp3 players etc. Please find free SDK downloads of the RDM Products at http://www.raima.com/downloads/.
About Birdstep Technology, Inc
Birdstep Technology, Inc., a wholly owned subsidiary of Birdstep Technology ASA, is a leading provider of high-performance embedded database solutions known as the Raima Database Manager product-line. Since 1984, the company has been focused on solving data management problems in a wide variety of verticals such as Mil/Aero, Telecom, Financial, Consumer Electronics, Medical, Industrial Automation, Business Automation and more. With over 20,000 application developers, resulting in over 20,000,000 deployments, Birdstep continues to lead in the worldwide demand for embedded database technology.
Contact:
Paul Johnson
Marketing Manager - Raima Division
Birdstep Technology
Web: http://www.raima.com/
Phone: (206) 748-5300
# # #