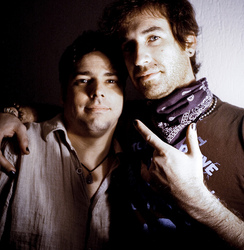 Adding the Bryght team's deep technology expertise in open source and new media is a key step in growing our vision of an open and international company.
Vancouver, BC (PRWEB) November 21, 2007
Web design and development firm Raincity Studios has agreed to acquire long-time partner Bryght in a deal announced November 20, 2007.
The expanded company will continue to create custom web applications and community websites as well as offering hosting and infrastructure support and services to clients around the world. Robert Scales, Raincity Studios' Founder and CEO says, "Adding the Bryght team's deep technology expertise in open source and new media is a key step in growing our vision of an open and international company."
Raincity Studios and Bryght are part of the recent web media growth dubbed "Web 2.0," and this acquisition provides further evidence of the growth in the Vancouver technology industry. Adam Gooch of New Media BC agrees saying, "This announcement is exciting for the local tech industry as Raincity Studios and Bryght are perfect examples of the rapid success achievable in the Vancouver new media sector with a good plan, talented team and hard work."
The deal took flight while Scales and Kris Krug, now-former President of Bryght, were in China scouting a new office location in Shanghai when they decided their companies' complementary services could be enhanced by joining forces.
Krug, the newly appointed President of the new company, saw the growth potential saying, "By joining Raincity Studios, we can capture market leadership by responding quickly to the unmet demand for Drupal development services worldwide while also offering an increased service roster to our existing growing client base."
Scales agrees, "Our internal philosophies and open cultures match perfectly so I expect an exciting year ahead on both sides of the Pacific as we continue to build up."
The new 22 person company will now offer vertically integrated web design, development and hosting services to a client list ranging from The Grateful Dead to SPIN Magazine while adding more "turn-key" web products. "Bryght's hosting customers will not be affected through the transition but will notice a company name change on their invoice," points out Krug.
Both companies were among the earliest to develop businesses utilizing the Drupal open source software platform and have participated in the growth of a world wide services market which grew from $100K in 2004 to an estimated $50M in 2007.
Dries Buytaert, founder of the Drupal project and President of the Drupal Association says, "Bryght and Raincity Studios are long-time contributors in the Drupal community who have demonstrated how to successfully build a business using Drupal through knowledge sharing and participation. Their support has been an important part of Drupal's success."
Founded in 2003, Raincity Studios has worked on hundreds of web projects including sites for SPIN Magazine, Rapspace.tv, Ozzy Osbourne, Kelly Clarkson, plus trade organizations China Access 2008 and New Media BC. Services include information architecture, graphic design, coding, and new media marketing.
In 2004, Bryght became the first commercial company to focus exclusively on the Drupal open source platform by providing managed and mass-hosting services, as well as consulting and support to a select group of clients. Additionally, Bryght conducted research and development around other open web standards along with participation in the world wide Drupal software development community.
More information at Raincity Studios' blog.
###