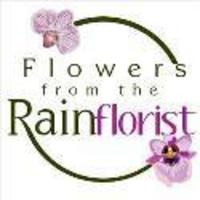 I still get a little choked up when I think about this one. Examples like this one remind us of why we are here.
Ft. Lauderdale, FL (PRWEB) December 30, 2008
Flowers From The Rainflorist, a Ft. Lauderdale florist, now offers what no other flower shop in the country does: Concierge Services. "Our customers started asking us to deliver extraordinary gifts along with their birthday and anniversary flowers to make their gifts more personalized," says owner Sher Tannozzini. "We had always been a very traditional flower shop delivering flowers, gift baskets and plants until we started getting special requests from our customers. They wanted to add gifts to their flowers like an IPod, a diamond necklace, golf clubs, decorated birthday cakes and a bottle of wine. You name it we have been asked to deliver it."
Concierge Services originated as a result of the staff at Flowers From the Rainflorist not being able to say no, we can't do that. "After listening to so many stories and requests, we started to say 'Yes We Can' when asked to add any kind of gift for our clients and it has quickly become our most popular service." "We love what we do" says Sher. "We are in the business of bridging the miles and making deliveries happen that otherwise would not be possible. So many families and friends are separated for birthdays, anniversaries and other celebrations but they still want to make the day memorable by sending something special."
Tannozzini's all-time favorite request was a soldier stationed in Iraq that called and wanted to send his girlfriend 228 flowers to mark the number of days that he had been away from her. He asked that a single red rose be entwined with a diamond necklace that he had picked out. "I still get a little choked up when I think about this one. Examples like this one remind us of why we are here." "They tell their story and it becomes important to us and before you know it we make it happen." "A trip to a store to pick up that special gift to go along with the flowers in order to make something extraordinary happen is all worth the efforts when the end results are happy clients and happy recipients."
"When I opened my flower shop 16 years ago, I never thought I would need a liqueur license," says Sher, "but when our clients started asking if we could send a bottle of champagne with our gourmet baskets we applied for one." "Now it is not unusual to see our drivers delivering flowers with a bottle of wine or a bottle of Dom with a box of Godiva or even a set of golf clubs with a bunch of sunflowers peeking out from the golf bag."
"Although we are the first florist in the floral industry to offer a concierge service we hope florists across the country will catch on to this growing consumer trend of needing personalized services," says Sher Tannozzinni. Phone conversations start like this: "I forgot today is my mom's birthday, can you help me?.... and it ends with yes we can." "Our customers are thrilled and relieved that they can rely on us to make it happen. They don't mean to forget their wedding anniversary or their mom's birthday, it just happens." "They tell us that waiting for FedEx or UPS to make a delivery the next day is not an option for this special occasion." Unlike the giant dot com companies only Real Local Flower Shops can hand deliver a gift. "Our customers want Mom to celebrate her special day with birthday flowers along with an incredible gift that is beautifully arranged, hand delivered and ready to enjoy."
To learn more about Concierge Services at Flowers From the Rainflorist call us at 800-725-9714 or visit us at http://www.flowersfromtherainflorist.com.
PR Director
Marie Sullivan
954-741-8900
# # #