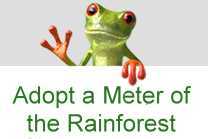 Cuipo is first and foremost a family site
Los Angeles, CA (Vocus/PRWEB) March 01, 2011
Like it or not, rainforest deforestation is everyone's problem. That's why Cuipo has just launched "An advanced online destination for studying, sharing, and protecting one of the world's most precious natural resources." Like its namesake, the tallest tree in the Central American rainforest, Cuipo promises to rise above a canopy of rainforest advocacy sites to address serious issues and help prevent further annihilation and marginalization of rainforest biomes.
"The Cuipo experience combines the mystery of a tropical rainforest with a wealth of educational material that illustrates the complex issues involved in saving the rainforest." says Cuipo CEO, Gus Hurst. "Cuipo is first and foremost a family site. We are trying to create awareness through environmental news and updated content and we offer alternatives for people who want to lead an eco-friendly, sustainable lifestyle."
Cuipo's social network-inspired, community website, offers users free registration and a customizable profile page, plus the opportunity to consult a "Green Coach," calculate their carbon footprint, learn about global warming and the impact of tropical deforestation, and share their findings on popular social networks like Twitter and Facebook. Additionally, a multi-level messaging approach means users can find rainforest facts for kids, teens, or adults, all in the same place.
"Cuipo is a one-stop education destination for students of any age," says Cuipo President, Thomas Murray. "The articles, features, and innovative 'eco-tools' are all invaluable resources for anyone wanting to learn more about the imminent threat to these unseen, and often overlooked, parts of the world. However, we feel that the multimedia aspects of the site, including high-definition, environmentally themed video and an interactive Google preservation map, are what will get the most interest initially. When people can access jaw-dropping video of these incredible rainforests, we think they'll forge the kind of personal connection that will ultimately make a huge difference in the environmental education of future generations."
Cuipo's educational offerings range from science lab suggestions, to in-depth articles, to eco-themed online games. There's also a Cuipo blog, an interface that invites users to adopt a meter of rainforest at a very accessible price (about the cost of a cappuccino), and a customized Google Map that allows users to post their Facebook profile picture over the piece of rainforest they're helping to preserve.
But the site isn't just aimed at average families, students, and grassroots activists; "Along with our media partnerships, we're also forging and pursuing relationships with major corporations," says CTO, Michael Fetyko. "Because getting Google or Apple to protect the rainforest alongside their customers is not only good PR, it's essentially a win-win proposition for everyone on the planet."
Cuipo invites people of all ages and backgrounds to register for free and explore our green earth at Cuipo, where people and companies work together to protect the rainforest and live green and sustainable lives.
Cuipo is a conservation organization dedicated to protecting and conserving the world's rainforests. This mission is accomplished through innovative Web-based technology, family-oriented educational materials, and the ongoing search for easier ways to make environmental activism accessible to all. Cuipo is co-founded by its CEO, Gus Hurst, its President, Thomas Murray and Michael Fetyko, Cuipo's eBusiness Architect.
###