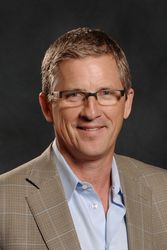 The independent data clearly show LRO is the most effective lease-rent optimization system available in the industry
Atlanta, GA (PRWEB) October 4, 2010
The Rainmaker Group, the world leader in automated revenue management software and services to the multifamily housing industry, announced it signed agreements with seven multifamily housing companies for its LRO automated lease rate optimization system. The agreements represent more than 100,000 units and include First Choice Property Management, Switzenbaum & Associates, and Holland Residential. The contracts were all signed in a three-month period.
LRO is the multifamily industry's most widely used revenue management system.
Revenue management delivers tangible benefits
"We are honored and excited to be working with these respected new multifamily clients," said Bruce Barfield, president of The Rainmaker Group. "The pace of revenue management system adoption represents a considerable recovery in the multifamily industry. Operators have recognized that revenue management delivers tangible benefits impacting their bottom lines, and LRO has emerged as the most effective rate optimization system according to recent independent reports."
Axiometrics, a respected independent performance tracking company, recently compared revenue growth for operators that utilized revenue management platforms for the past two years since October 2008 through June 2010. Axiometrics' analysis showed a substantial increase in annual revenue potential growth—a combination of effective rent and occupancy data—for the companies using LRO. "The independent data clearly show LRO is the most effective lease-rent optimization system available in the industry," Barfield said.
Rainmaker's LRO system produces optimized pricing recommendations for a large variety of unit types based on hundreds of factors that influence rate setting, including traffic and lease duration, move-in dates, competitive influences, and other metrics. The system also produces enterprise-wide demand forecasts by measuring and analyzing historical and current market metrics to determine occupancy predictions that are dynamically updated as market conditions change.
About Rainmaker Group
The Rainmaker Group is a software and services company that provides the LRO profit optimization solution that enables multifamily housing operators to maximize revenue from apartment leases. LRO is used by more than 60 percent of the companies deploying revenue management systems in the industry and, uniquely, LRO's lease/rent revenue optimization success has been verified by independent third party consulting firms. For more than nine years LRO has delivered optimized leasing rates to the largest operators in the industry including Archstone, Equity Residential, AvalonBay Communities, Colonial Properties Trust, Post Properties, Laramar Group, Home Properties, Simpson Housing, Mid-America Apartment Communities, Carmel Partners and other leading multifamily housing companies.
###