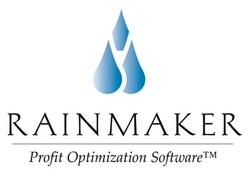 We were compiling a considerable amount of data manually to make determinations about forecasted customer demand by customer worth
Atlanta, GA (PRWEB) August 6, 2008
With gambling revenues and room occupancy down in casino hotels across North America, gaming industry leaders are meeting the challenge head-on with new hotel revenue management strategies that maximize customer value and attract more non-gaming guests.
Soft-market strategy:
"In a soft market, the temptation is often to discount heavily and not look closely at what you are getting out of your rooms," said Trump Atlantic City's Director of Revenue Management, Dan Skodol. "At Trump, we carefully consider our pricing and products together."
The leisure market downturn has compounded challenges for Trump, which was already faced with competition from new properties in Atlantic City and the neighboring Philadelphia area. New Jersey's phased-in smoking bans have also contributed to the problems for the area's gaming properties. One strategy Trump is using in response is attracting more non-gaming customers to its three Atlantic City hotels.
In many casino hotel markets, non-gaming guests, also called 'cash guests,' are often vacationing families who want a destination with dining, entertainment and shopping options in addition to some gambling.
Cash guests are the new VIPs:
"Historically, cash guests were not regarded as very important to the Atlantic City gaming industry," Skodol said, adding that 65 to 75 percent of Trump's customer base are "comp" customers who come primarily to gamble and often expect to stay in a complimentary room. "Cash guests are increasingly attractive because they appreciate everything our properties offer. They enjoy the shows, shopping and our restaurants and clubs. Growing this segment is one strategy helping us in the softer market. This also dovetails with Atlantic City's program to market itself as a destination offering more than gaming."
Skodol also uses specialized profit optimization technology to forecast demand and optimize room rates based on the estimated total value of guests to the entire property. The system's software analyzes expected revenue contribution to the hotel from its rooms and the casino for both gaming and cash guests at all Trump's Atlantic City properties. "We manage our availability and set rates based on total guest value, not just room rate, so the right guests always have a room at our properties," Skodol explained.
Kerzner International Resort's Atlantis in the Bahamas, the largest casino in the Caribbean, also boosted promotion of its non-gaming entertainment options to help fill 1,100 new luxury rooms just opened to attract more upscale players. "Adding these rooms in a soft market has created an opportunity for us to fill the void," said Vice President of Revenue Management and Distribution for Kerzner International, Ken Gifford. "To drive more business, we aggressively stepped up marketing efforts and were successful with TV and print media promotions geared toward non-gaming customers." The company also balances room inventory to accommodate casino customers that tend to book closer to their time of stay and vacationing families that typically book up to six months in advance.
Casino hotel revenue optimization strategies include:

Attracting a higher proportion of 'cash guests'
Using specialized revenue optimization software to forecast segment demand for rate setting
Measuring total guest value to optimize hotel revenue
Profit optimization technology levels the field
Trump's Skodol finds it surprising that revenue management systems like the one Trump uses were initially intended to optimize rates during high demand periods, whereas now he uses them to maximize customer value in a softening market. Trump Atlantic City uses the revolutionsm profit optimization system from The Rainmaker Group to create its marketing and rate setting strategies. "The Rainmaker software helps us forecast our cash customer demand independently from our casino business so we can say on any given day what our booking pace is and what our demand appears to be for our cash customers," Skodol said.
Trump is also conducting a pricing study to better understand customer expectations in the shifting economy, so they can offer the most effective pricing strategy. For example, for a moderate upgrade fee, Trump offers weekday visitors a stay in the luxury suites that are usually reserved for high-rollers on weekends.
Foxwoods Resort Casino, with the largest gaming floor in the U.S., is also feeling the effects of the downturn particularly a decline in drive-to visits by lower-end customers, and a similar decline in the amount that even high-end players spend at the casino. It recently installed Rainmaker's profit optimization software to address a variety of forecasting and revenue optimization issues and is seeing real benefits from the software's predictive modeling techniques for pricing based on demand forecast.
"We were compiling a considerable amount of data manually to make determinations about forecasted customer demand by customer worth," said Foxwoods' Executive Director of Revenue, Zan A. Miller, Sr. "Our old method of data gathering and forecasting was outdated. Now we are receiving that information automatically and are able to identify current customer trends more quickly. These trends are subsequently compared to year over year performance by calendar date. The resulting data enables us to perform accurate forecast modeling to effectively set rates and availability by customer value; thus, laying the groundwork for revenue optimization of the resort."
A Proactive Approach is Best:
Operators agree that understanding customer demand trends is essential in a fluctuating market when casino hotel operators must strike a balance between setting rates to attract a broad customer base without crowding out the high-end players. It requires creativity in booking entertainment, flexibility in serving different customer segments and a commitment to meet the challenges proactively. "It's been a long time since I've seen the market like this," said Miller, an industry veteran. Any predictions on how long it will last? "Unfortunately, you cannot predict cycles. You can only respond as best you can to the intricacies of the one you are in."
Bruce Barfield is Principal and President of The Rainmaker Group, a world leader in profit optimization software and services for casino gaming hotels, multifamily housing and other industries. Please contact Bruce at bbarfield@letitrain.com.
Contact:
The Rainmaker Group
Bruce Barfield, President
bbarfield @ letitrain.com
678-578-5800
http://www.letitrain.com/?campaign=PRWebSilverLiningAug62008
5755 North Point Parkway
Suite 77
Alpharetta, GA 30022
Media Contact:
Julie Keyser-Squires, APR
Softscribe Inc.
Julie @ softscribeinc.com
(404)256-5512
http://www.softscribeinc.com
180 River Springs Drive NW
Atlanta, GA 30328
###