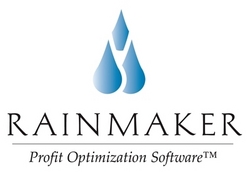 By educating our community managers and keeping them involved in their pricing, the managers trust LRO's rents and this allows them to focus on customers
ATLANTA (PRWEB) October 26, 2007 - October 26, 2007 -
Simpson Property Group LP with over 17,000 units in 50 communities has been in the multi-family housing business since 1948. They maintain a reputation as a forward-thinking operator always seeking innovations to improve the bottom line. Four years ago, Simpson became one of the first multi-family companies to pioneer automated revenue management by installing the revolution LRO lease/rent optimization system. The results were impressive.
LRO, which stands for Lease Rent Options, is similar to the automated revenue management systems used by the airline and hotel industries to maximize rates. "When most of our industry was basing rents on gut instinct and traditional methods, we decided to evaluate the new LRO technology to see if revenue management could work in our business," said Todd Pope, president of Simpson Property Group. "We tested the system at six Simpson communities by comparing LRO's revenue performance with six similar properties that used traditional methods to set rates. We saw a lease/rent lift of 3.6 to 4.1 percent at the LRO properties over our control group who were not using LRO. Today we use LRO at all of our conventional multi-family communities."
Revenue management benefits go beyond lease rent lift
Simpson is also seeing benefits over and above its lease/rent lift. "Our community managers have embraced the system," said Mike Casper, CIO at Simpson. "Our managers track competitive changes in their markets and factor the data into LRO's calculations." Simpson manages LRO centrally, but the system bases its calculations on numerous local data points like:

historic and forecasted supply and demand,
and the competitive environment.
"Our pricing practices are collaborative; if a manager is aware of information, like a nearby community offering a $500 AMEX gift card, that information is incorporated into our pricing strategy." said Bryan Hilton, VP of revenue management.
Flexible options with revolution LRO used to close more leases
Simpson's team also uses LRO to close leases. "Our community sales people receive a daily list of LRO pricing options from two to 12-month lease terms," said Pope. "If a prospect only wants to pay a limited amount with a specific lease term or move-in date, we can offer a rate that fits their budget for a lease term or move in date that may be slightly different, but fits their needs. This is an advantage over the traditional six or 12 month lease. The tool is helping us sign more leases because it offers flexible options."
Pope noted that renewing residents also respond more positively to the system's recommendations. "We are able to offer our renewing residents multiple lease terms ranging from month-to-month to 12-month options. The system recommends fair and consistent renewal rates based on recent market factors and current LRO rents, taking the emotion out of generating increases while maximizing our revenue."
Local managers can focus on customers with LRO
Simpson's original goal was to move pricing from the community level to the home office with executive oversight, but the end result was a more informed management team. "By educating our community managers and keeping them involved in their pricing, the managers trust LRO's rents and this allows them to focus on customers," explained Hilton. Simpson Housing's LRO system interfaces to the company's MRI property management solution, which automatically sends LRO demand data. LRO analyzes the data and downloads optimized rate recommendations to MRI for an efficient process without manual intervention between systems.
The LRO system, now named revolution LRO, was originally developed by Archstone-Smith. The Rainmaker Group, Inc., an independent technology solutions and services provider whose expertise is focused on revenue management solutions, acquired rights to develop, implement and support the revolution LRO system in 2006. "We are happy to hear Rainmaker is now supporting and upgrading the system," said Pope. "The Rainmaker Group is the perfect partner to take the system to the next level."
About Simpson Housing LLLP
Established in 1948, Simpson Housing LLLP is a national, fully-integrated real estate development and portfolio management firm. Primarily focused on the multifamily market, Simpson builds and operates high quality, residential communities throughout the United States. As one of the largest privately held residential developers and managers in the nation, it is organized to deliver a comprehensive range of real estate services--including development, property management, construction, acquisition, marketing and financing.
About Rainmaker Group
The Rainmaker Group is a software and services company that provides, implements and supports the revolution LRO SM profit optimization solution that enables multi-family housing operators to maximize revenue from apartment leases. revolution LRO lease rate improvement results have been reviewed and validated by independent accounting firms. For over six years revolution LRO has delivered optimized leasing rates to the largest operators in the industry including Archstone-Smith, Equity Residential, Post Properties, Simpson Housing, Mid-America Apartment Communities and a number of other leading multifamily housing companies.
Incorporated in 1998, The Rainmaker Group also provides the revolutionsm product suite to the hotel and casino hotel industries. Rainmaker's revenue management solutions increase client profitability by securing the most profitable customers and developing effective business processes that enable clients to identify and maintain availability for their most profitable revenue sources. The company helps casino hotels increase profitability through the accurate, instantaneous ability to determine the minimum acceptable value of each guest. Hospitality clients include MGM MIRAGE, Boyd Gaming, Harrah's Entertainment, Isle of Capri Casinos, Omni Hotels, IP Casino Resort Biloxi, Trump Entertainment Resorts and other leading hotel companies.
Contacts:
Simpson Housing
8110 East Union Avenue, Suite 200
Denver, CO 80237
Phone: (888) 330-6968
http://www.simpsonpropertygroup.com/
The Rainmaker Group
Tammy Farley
5755 North Point Parkway
Suite 77
Alpharetta, GA 30022
Phone: 678-578-5777
Email: sales@letitrain.com
http://www.letitrain.com?campaign=PRWebSimpsonHousingOct262007
Media Contact:
Julie Keyser-Squires
Softscribe Inc.
404-256-5512
julie@softscribeinc.com
http://www.softscribeinc.com
Softscribe, the Softscribe logo, and WebScribe are registered trademarks of Softscribe Inc.
# # #