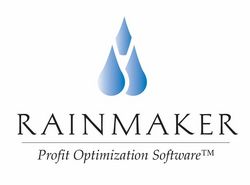 Rainmaker's Client Steering Committee Meeting was a great opportunity for multi-family housing executives at my level to meet and share new ideas on how to use LRO to increase revenue
Atlanta, GA (PRWEB) September 24, 2007
The Rainmaker Group the world leader in automated revenue management software and services to the multi-family housing and other industries for total property profitability, hosted its first annual revolution LRO SM Client Steering Committee meeting to create a forum for its users to help shape future revenue management system innovations. Thirty nine executives from 19 multi-family housing companies assembled in Deer Valley, Utah to meet with Rainmaker principals and exchange revenue optimization best-practice case studies.
Carl Bonner, SVP of IT for Post Properties, said, "Rainmaker's Client Steering Committee meeting was particularly valuable for me because it brought together the right mix of management and technology executives to share information on revenue management practices. The agenda encouraged input from Rainmaker's users on revolution LRO's 'Product Roadmap' for future development and enabled attendees to present their own revenue management case studies that extended the group's understanding of how other companies and industries are using the system."
"Rainmaker's Client Steering Committee Meeting was a great opportunity for multi-family housing executives at my level to meet and share new ideas on how to use LRO to increase revenue," said Dave Romano, assistant VP of pricing for Equity Residential. "LRO works for Equity because it enables us to factor competitive pricing into our price optimization. More importantly, it takes the emotion out of rate setting and bases all price recommendations on solid business analysis."
Scott Wilder, SVP of residential management for Lincoln Property Company, said, "As we are preparing to pilot the LRO Revenue Management application on a limited trial in our portfolio, I found the interaction with the other deployed users of LRO to be very helpful. The openness of the information sharing was very beneficial. We know that change management may be an issue, but the ideas offered by other LRO users and Rainmaker's experience in Revenue Management will make it less daunting. I've been to a number of user conferences and this one was highly rewarding."
Rainmaker president Bruce Barfield said, "Rainmaker values its clients and respects their industry experience. As the users of our revolution LRO system, they are a valuable resource that will enable LRO to continue to deliver increased revenue in the future." Steering Committee participants also attended a presentation on economic trends affecting the multi-family housing industry from Ernst & Young Phoenix Real Estate and Acquisitions Partner and Analyst, Michael Straneva.
The revolution LRO system has been employed by multi-family housing companies for more than five years. The system is currently used by more than 60 percent of the companies deploying revenue management systems in the industry and, uniquely, LRO's lease/rent revenue optimization success has been verified by independent third party consulting firms. LRO's lease/rent revenue optimization success is verified by independent third party consulting firms. The Rainmaker Group, an independent technology solutions and services provider whose expertise is focused on revenue management solutions, acquired rights to develop, implement and support the revolution LRO system in 2006.
About Rainmaker Group:
The Rainmaker Group is a software and services company that provides, implements and supports the revolution LRO SM profit optimization solution that enables multi-family housing operators to maximize revenue from apartment leases. revolution LRO lease rate improvement results have been reviewed and validated by independent accounting firms. For over five years revolution LRO has delivered optimized leasing rates to the largest operators in the industry including Archstone-Smith, Equity Residential, Post Properties, Simpson Housing, Mid-America Apartment Communities and a number of other leading multifamily housing companies.
Incorporated in 1998, The Rainmaker Group also provides the revolution product suite to the hotel and casino hotel industries. Rainmaker's revenue management solutions increase client profitability by securing the most profitable customers and developing effective business processes that enable clients to identify and maintain availability for their most profitable revenue sources. The company helps casino hotels increase profitability through the accurate, instantaneous ability to determine the minimum acceptable value of each guest. Hospitality clients include MGM MIRAGE, Boyd Gaming, Harrah's Entertainment, Isle of Capri Casinos, Omni Hotels, IP Casino Resort Biloxi, Trump Entertainment Resorts and other leading hotel companies.
The Rainmaker Group
Tammy Farley
5755 North Point Parkway
Suite 77
Alpharetta, GA 30022
Phone: 678-578-5777
http://www.LetItRain.com/?campaign=PRWebLROSteeringSept242007
Media Contact:
Julie Keyser-Squires, APR
Softscribe Inc.
(404)256-5512
http://www.softscribeinc.com
###