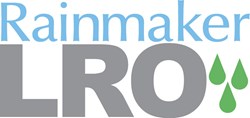 Not only is LRO more flexible in its capabilities to meet our needs, said Sam Goldstein, CFO for Galman. It is already a successful and integrated partner with our property management system, which is something we found to be very comforting.
Atlanta, Ga. (PRWEB) May 29, 2013
The Rainmaker Group, the leading provider of pricing, revenue management and profit optimization solutions to the multifamily and gaming/hospitality industries, today announces the addition of more than 30 new clients, representing more than a quarter of a million units, to its optimized revenue management platform in the last 90 days. Newest members to the Rainmaker LRO™ family include the company's 10th publicly traded real estate investment trust (REIT), as well as a variety of portfolios ranging in size and asset class from both owner/operators and third-party managers.
"Revenue management is a vitally important component to operating a successful multifamily portfolio regardless of size or asset class. We believe our concerted and on-going efforts to innovate, develop and deliver the most responsive revenue management products to the market are a key indictor of our commitment to the industry as a whole," said Andrew Rains, president of Rainmaker LRO. "It is exciting to see our industry realize the overwhelming benefits a software-based pricing platform can deliver. But we are even more thrilled so many of the industry's leading companies selected the Rainmaker LRO team to achieve their pricing and revenue goals."
AREA Property Partners, a leading international real estate fund manager headquartered in New York City, engaged Rainmaker LRO in March as a revenue management system of choice and will deploy the system on seven properties in May. "When comparing LRO to other systems, it was found to have greater ease of use at the site level, which leads to better site team acceptance and in turn positive returns at the financial level," said Pat Ragin, senior vice president of multifamily asset management for AREA.
The implementation and rollout processes of LRO revenue management have been outstanding, according to Ragin. "The professionalism from the Rainmaker LRO team has been impressive," he continued. "LRO is exactly as advertised and we are excited to see what results the software and company can deliver in the coming months."
Attracted to Rainmaker LRO's integration with AMSI Property Management Software, executives from The Galman Group, a leading multifamily owner and manager in the Philadelphia and Delaware markets, will launch Rainmaker LRO across its 5,000 unit portfolio later this month. "Not only is LRO more flexible in its capabilities to meet our needs," said Sam Goldstein, chief financial officer for Galman, "it is already a successful and integrated partner with our property management system, which is something we found to be very comforting."
Galman also values the LRO platform ability to return results without having to share data with other LRO users. "Since LRO utilizes different drivers per community and portfolio as opposed to leveraging a single data exchange, we are confident LRO will better position us in growing markets, as well as provide us peace of mind with its systematic approach to pricing."
Of these 30+ companies recently added to the Rainmaker LRO family, roughly half of them have partnered with Rainmaker LRO to provide Pricing Advisory Services beyond the initial 90-day rollout phase.
Rainmaker LRO™ is the leading multifamily lease rate optimization solution used to maximize revenue from apartment leases. The system calculates optimized pricing based on multiple factors that influence rate setting, including traffic and lease duration, move-in dates, competitive affects and other metrics. The system also produces enterprise-wide demand forecasts by measuring and analyzing historical and current market metrics and performing calculations necessary for occupancy predictions that are dynamically updated as market conditions change.
About Rainmaker
The Rainmaker Group is the market leader in profit optimization solutions for the Multifamily Housing and Gaming & Hospitality industries. Rainmaker software, coupled with professional business consulting services, enables multifamily housing operators to maximize revenue from apartment leases and helps operators of casino hotels and other hospitality enterprises secure the most valuable customers to increase their profitability. Rainmaker is a Microsoft Gold Certified Partner and leverages cutting-edge research in order to bring customers the most sophisticated solutions to their revenue management challenges. Adopted by industry leaders and niche players alike, Rainmaker solutions provide clients a strategic advantage in achieving the highest profitability from their assets. Multifamily housing clients include leaders such as AvalonBay Communities, Equity Residential, Gables Residential, Post Properties, Mid-America Apartment Communities and more. Gaming/Hospitality clients include leading casino/hotel organizations such as Atlantis The Palm Dubai, Caesars Entertainment, MGM Resorts International, Omni Hotels & Resorts, Wynn Las Vegas and many others. Headquartered in northern Atlanta, GA, Rainmaker is an innovator and thought leader in the highly specialized revenue optimization field. For two consecutive years, Inc. magazine ranked Rainmaker among America's top 5,000 fastest-growing, privately held companies. For more information, visit http://www.LetItRain.com.
About AREA Property Partners
AREA Property Partners was founded in 1993 under the name Apollo Real Estate Advisors. Today, AREA is a global real estate investment and asset manager that has overseen the investment of multiple real estate funds and joint ventures, through which it has invested approximately $14.0 billion in more than 600 transactions with an aggregate value in excess of $70 billion. AREA's investment offerings have expanded from its initial global opportunistic funds to include a broad range of regionally focused opportunistic, value-added and debt investment vehicles throughout North America, Europe, and India. For further information about AREA please visit http://www.areapropertypartners.com.
About The Galman Group
The Galman Group is a leader in the Delaware Valley's apartment industry. They own and manage more than 6,000 quality apartment communities and condominiums. The Galman Group creates quality rental apartment homes with numerous amenities, convenient locations and tranquil environments. When the Galman Group renovates a property, the finished product is the result of careful choices and attention to detail. For more information, please visit http://www.galmangroup.com.