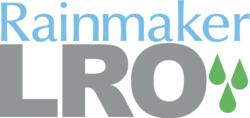 Liz and Mark have sterling reputations and their ability to leverage more than 30 years of combined experience within the multifamily industry will help further educate owners and operators about revenue management...
Atlant, GA (PRWEB) November 28, 2012
The Rainmaker Group, the leading provider of revenue management and profit optimization solutions to the multifamily housing and gaming/hospitality industries, announces Liz Stryker and Mark Lacey as directors of multifamily sales for Rainmaker LRO™, its revenue management platform for the multifamily industry. The two multifamily veterans will serve the West and Mid-West markets, respectively, to present offerings from the Rainmaker LRO product suite including LRO revenue management, LRO Pricing Services, LRO Budget™ and LRO Student™.
"The Rainmaker Group strives to deliver best-in-class products and we consequently believe our offerings need to be backed by a team of the industry's best individuals," said Andrew Rains, executive vice president of Rainmaker LRO. "Liz and Mark have sterling reputations and their ability to leverage more than 30 years of combined experience within the multifamily industry will help further educate owners and operators about revenue management and how our solution best optimizes pricing while maximizing revenue and asset value. We are thrilled to have Liz and Mark as vital members of our sales team."
In her role as Mid-West director of multifamily sales for Rainmaker LRO, Stryker will leverage her 16 years in the industry and experience at all levels of property management from leasing consultant to regional manager and training director for some of the industry's best known owner/operators. "I want to help customers understand revenue management, how the strategy can improve ROI and NOI, as well as streamline operations and improve market share," she said. "It is my goal to work closely with all divisions of the Rainmaker LRO team to ensure our customers, new and existing, continue to receive the best service and experience possible. I am thrilled to be a part of a company focused not only on service but delivering the best."
As regional sales manager for LexisNexis, Stryker was a results-orientated representative responsible for a five state region. She actively participated with clients in a consulting capacity to aid in the growth of revenue, reduction of bad debt and minimization of liability through education, training and usage of the LexisNexis Resident Screening product offering. She successfully realized more than 150 percent of sales goal from 2009-2011. Active within the multifamily industry, Stryker is a member of seven apartment associations, a Region 5 delegate for the National Apartment Association and a liaison for Region 5 to the National Supplier Council. She studied business at Arizona State University.
As director of multifamily sales for Rainmaker LRO, Lacey will focus his efforts to the West Coast with targeted goals of helping property management companies remove the emotion from pricing decisions and replace that with the science and technology of Rainmaker LRO. "Rainmaker LRO has the biggest positive impact on revenue and asset value I have seen in nearly 20 years in the multifamily business," said Lacey. "I'm not only excited to be a part of the Rainmaker team and on the cutting-edge of pricing technologies, but am excited to further assist our clients with my experience in property management and marketing/advertising and on how to combine these with pricing best practices."
Prior to joining the Rainmaker LRO team, Lacey was director of sales, western region for Move, Inc. where he was responsible for achieving annual regional sales goals by fostering business relationships and pursuing outstanding customer loyalty. In this role, he helped the West team capture first place new sales revenue from 2009-2012. His extensive multifamily career spans close to 20 years and includes tenures with RealPage, Inc. as senior account manager and general sales manager for For Rent Magazine as well as participating in various apartment associations. Lacey holds a B.A. in Economics from the University of California, Los Angeles.
Rainmaker LRO™ is the leading multifamily lease rate optimization solution used to maximize revenue from apartment leases. The system calculates optimized pricing based on multiple factors that influence rate setting, including traffic and lease duration, move-in dates, competitive affects and other metrics. The system also produces enterprise-wide demand forecasts by measuring and analyzing historical and current market metrics and performing calculations necessary for occupancy predictions that are dynamically updated as market conditions change.
About Rainmaker
The Rainmaker Group is the market leader in profit optimization solutions for the Multifamily Housing and Gaming & Hospitality industries. Rainmaker software, coupled with professional business consulting services, enables multifamily housing operators to maximize revenue from apartment leases and helps operators of casino hotels and other hospitality enterprises secure the most valuable customers to increase their profitability. Rainmaker is a Microsoft Gold Certified Partner and leverages cutting-edge research in order to bring customers the most sophisticated solutions to their revenue management challenges. Adopted by industry leaders and niche players alike, Rainmaker solutions provide clients a strategic advantage in achieving the highest profitability from their assets. Multifamily housing clients include leaders such as Archstone, AvalonBay Communities, Equity Residential, Gables Residential, Post Properties, Mid-America Apartment Communities and more. Gaming/Hospitality clients include leading casino/hotel organizations such as Atlantis The Palm Dubai, Caesars Entertainment, MGM Resorts International, Omni Hotels & Resorts, Wynn Las Vegas and many others. Headquartered in northern Atlanta, GA, Rainmaker is an innovator and thought leader in the highly specialized revenue optimization field. For two consecutive years, Inc. magazine ranked Rainmaker among America's top 5,000 fastest-growing, privately held companies. For more information, visit http://www.LetItRain.com.