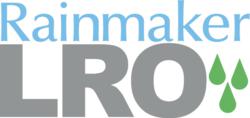 The LRO 12.8 release specifically delivers more robust usability and fulfills specific features and functions our clients have requested.
Atlanta, GA (PRWEB) August 30, 2012
The Rainmaker Group, the leading provider of revenue management and profit optimization solutions to the multifamily housing and gaming/hospitality industries, announces the release of LRO™ revenue management software version 12.8, a detailed update to its automated pricing software focused on overall usability. With enhancements to functionality, automated business practices and new tools, owners and operators of multifamily housing units will gain even more streamlined practices and improved ease-of-use.
"The LRO 12.8 release specifically delivers more robust usability and fulfills specific features and functions our clients have requested," said Andrew Rains, executive vice president of Rainmaker LRO. "The most valuable performance enhancements are often developed in response to the feedback we consistently invite from Rainmaker LRO revenue management users. By leveraging the feedback from these strategic partnerships, we are able to consistently add capabilities that translate into measurable results, ensuring their success, as well as our future success."
With more than 300 updates, LRO 12.8 includes enhanced scheduled reporting, improved lease audit report capabilities, streamlined pricing trend report functionality, plus additional fields and functionality added to renewal pricing management reports. It also allows for greater control and permissions within the administration tool for further improved functionality in renewal and global parameters, as well as reporting hierarchy.
Jeremy Boelens, Pricing Director for Waterton Residential, a Chicago-based portfolio with approximately 16,000 units operating under the LRO revenue management platform, said "For Waterton, the greatest changes available through the 12.8 release are found in the lease audit and pricing trend reports. With the enhanced ability to quickly review prior rent, lease terms, base rent and concessions in the lease audit report at the time of lease, we are better able to see what our replacement rent is or how our rents are growing. That's a really nice feature to see up front instead of having to drill down community by community within our property management system to get the same information."
Another great change for the Waterton team: significant time-savings on their weekly pricing calls as a result of the improved automation of the pricing trend reports. "The ability to automatically save various options when switching between communities is a huge time saver for us, it has streamlined our calls tremendously and allows us to quickly address any problems with pricing strategies at each community," said Boelens.
Rainmaker LRO™ is the leading multifamily lease rate optimization solution used to maximize revenue from apartment leases. The system calculates optimized pricing based on multiple factors that influence rate setting, including traffic and lease duration, move-in dates, competitive affects and other metrics. The system also produces enterprise-wide demand forecasts by measuring and analyzing historical and current market metrics and performing calculations necessary for occupancy predictions that are dynamically updated as market conditions change.
About The Rainmaker Group
The Rainmaker Group is the market leader in profit optimization solutions for the Multifamily Housing and Gaming & Hospitality industries. Rainmaker software, coupled with professional business consulting services, enables multifamily housing operators to maximize revenue from apartment leases and helps operators of casino hotels and other hospitality enterprises secure the most valuable customers to increase their profitability. Rainmaker is a Microsoft Gold Certified Partner and leverages cutting-edge research in order to bring customers the most sophisticated solutions to their revenue management challenges. Adopted by industry leaders and niche players alike, Rainmaker solutions provide clients a strategic advantage in achieving the highest profitability from their assets. Multifamily housing clients include leaders such as Archstone, AvalonBay Communities, Equity Residential, Gables Residential, Post Properties, Mid-America Apartment Communities and more. Gaming/Hospitality clients include leading casino/hotel organizations such as Atlantis The Palm Dubai, Caesars Entertainment, MGM Resorts International, Omni Hotels & Resorts, Wynn Las Vegas and many others. Headquartered in northern Atlanta, GA, Rainmaker is an innovator and thought leader in the highly specialized revenue optimization field. For two consecutive years, Inc. magazine ranked Rainmaker among America's top 5,000 fastest-growing, privately held companies. For more information, visit http://www.LetItRain.com.
About Waterton Residential
Chicago-based Waterton Associates and Waterton Residential, one of the leading multifamily companies in the nation, is focused on the acquisition of apartment communities in multiple markets to which it can add value through repositioning and renovation. With over 17,000 apartment homes the Waterton brand signifies exceptional living experiences, a sense of community, and home. Waterton employs approximately 450 associates who are committed to achieving the Waterton vision to be the leader in the multifamily industry. For more information, please visit http://www.watertonassociates.com or http://www.watertonresidential.com.