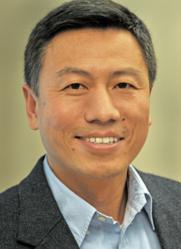 Setting Optimal Rents for Apartment Firms
(PRWEB) February 15, 2011
Atlanta, GA (PRWEB) February 15, 2011 –- The Rainmaker Group, the leading provider of automated revenue management software and services to the multifamily housing industry, today announced its Vice President of Research and Development, Jian Wang, Ph.D., contributed to a definitive book on revenue management. Dr. Wang's section, "Setting Optimal Rents for Apartment Firms", appears in Revenue Management: A Practical Pricing Perspective edited by Ian Yeoman and Una McMahon-Beattie and published January 2011 by Palgrave Macmillan. Click here to learn more about Rainmaker LRO revenue management.
The chapter authored by Dr. Wang is a comprehensive overview on business-process modeling for the multifamily housing industry based on his work with Rainmaker LRO™, the leading multifamily lease rate optimization solution used to maximize revenue from apartment leases.
"Rainmaker is fortunate to have Dr. Wang on its team of revenue management scientists and industry experts," said Bruce Barfield, Rainmaker president. "His consistent ability to apply pricing and revenue management solutions to real world problems makes him a substantial asset to our clients and company."
Wang added, "I am honored to have been asked to contribute to this book and pleased to be able to work with an organization that employs these principles which benefit our customers every day."
Dr. Wang played an integral role in the continued innovation of Rainmaker LRO, which results in more profitable lease/rent pricing for Rainmaker's multifamily clients. LRO produces optimized pricing recommendations for a large variety of unit types based on key factors that influence rate setting, including traffic and lease duration, move-in dates, competitive influences and other metrics. The system also creates enterprise-wide demand forecasts by measuring and analyzing historical and current market metrics and performing calculations necessary for supply and demand predictions that are dynamically updated as market conditions change.
Dr. Wang earned his Ph.D. from Clemson University and has authored papers including, "A Realization of an Apartment Dynamic Pricing System" published in the Journal of Revenue and Pricing Management, September, 2008. He is an experienced practitioner who designs, architects, implements, and supports revenue management systems in the hospitality, casino gaming, multifamily housing, airline, and car rental industries and is a frequent speaker at industry conferences. Most recently, Dr. Wang was session chair for the Pricing & Revenue Management Cluster forum at INFORMS 2010 held at Cornell University.
About Rainmaker
The Rainmaker Group – a Microsoft Silver Partner software and services company – is an industry-leading provider of revenue management and profit optimization solutions to owners/operators in the multifamily housing and gaming/hospitality industries. Rainmaker software, coupled with professional business consulting services, enables multifamily housing operators to maximize revenue from apartment leases and helps operators of casino hotels and other hospitality enterprises secure the most valuable customers to increase their profitability. Rainmaker software delivers real results for operators such as Archstone, AvalonBay Communities, Equity Residential, Post Properties, Simpson Housing, Mid-America Apartment Communities and a number of other leading companies. Gaming/Hospitality clients include leading casino/hotel organizations such as Atlantis The Palm Dubai, Caesars Entertainment, IP Casino Resort Biloxi, Isle of Capri Casinos, MGM Resorts International, Omni Hotels & Resorts, Wynn Las Vegas and many others. Headquartered in northern Atlanta, GA, Rainmaker is a solid, profitable, rapidly growing, privately held company. For more information, go to http://www.LetItRain.com.
###