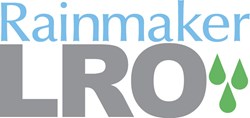 Before LRO it was difficult for our on-site teams to sell pricing; there were too many options and sometimes the recommendation was just too high to achieve. The way LRO derives and analyzes comp sets ensures the pricing recommendations are on par...
Atlanta, GA (PRWEB) April 18, 2013
The Rainmaker Group, the leading provider of revenue management and profit optimization solutions to the multifamily housing and gaming/hospitality industries, today announces ECI Management, a privately owned real estate organization headquartered in the Southeast, is experiencing steady improvement of market share and revenue growth in challenging rural markets. By leveraging the analytically-driven market and competitor data intelligence used by Rainmaker LRO™, ECI has realized 2.8 percent net effective rent increases when comparing 2012 to 2011.
"Finding competitive data is inherently difficult in small, rural markets with limited supply, so many think utilizing a software-based revenue management strategy may be difficult or counterintuitive," said Andrew Rains, executive vice president of Rainmaker LRO. "But ECI is a prime example of how optimized pricing practices built on mathematically-driven analytics can have a positive impact in these market types. ECI recognized the need to have historical, market and competitor data in order to best price their communities and we are excited LRO delivered the success they were looking for."
Prior to deploying Rainmaker LRO, ECI used a system with limited data specific to the tertiary markets where a fair portion of the firm's portfolio operates. The lack of market-specific data and use of competitor data from communities in different towns sometimes miles away caused volatile rental rates with large swings. As a result, the previous system sometimes priced ECI out of the market completely significantly impacting the company's overall revenue potential. "LRO allows a greater ability to set market and competitor data in all of our markets," said Harris Carlock, vice president of property management for ECI. "Before LRO it was difficult for our on-site teams to sell pricing; there were too many options and sometimes the recommendation was just too high to achieve. The way LRO derives and analyzes comp sets ensures the pricing recommendations are on par and not just trying to push rents because of high occupancy. The more strategic approach just works."
Optimizing pricing through Rainmaker LRO has not only delivered greater revenue growth but similar results typically found in larger, urban markets. "By implementing LRO revenue management in these smaller markets, we are now able to stagger lease expirations throughout the month, effectively cutting down on frictional vacancy loss as well as concessions," said Emily Mask, revenue manager for ECI. "The system has leveled the lease expirations throughout the year to better match the historical demand for each community, thus positioning us for even higher rent growth."
Rainmaker LRO™ is the leading multifamily lease rate optimization solution used to maximize revenue from apartment leases. The system calculates optimized pricing based on multiple factors that influence rate setting, including traffic and lease duration, move-in dates, competitive affects and other metrics. The system also produces enterprise-wide demand forecasts by measuring and analyzing historical and current market metrics and performing calculations necessary for occupancy predictions that are dynamically updated as market conditions change.
About Rainmaker
The Rainmaker Group is the market leader in profit optimization solutions for the Multifamily Housing and Gaming & Hospitality industries. Rainmaker software, coupled with professional business consulting services, enables multifamily housing operators to maximize revenue from apartment leases and helps operators of casino hotels and other hospitality enterprises secure the most valuable customers to increase their profitability. Rainmaker is a Microsoft Gold Certified Partner and leverages cutting-edge research in order to bring customers the most sophisticated solutions to their revenue management challenges. Adopted by industry leaders and niche players alike, Rainmaker solutions provide clients a strategic advantage in achieving the highest profitability from their assets. Multifamily housing clients include leaders such as AvalonBay Communities, Equity Residential, Gables Residential, Post Properties, Mid-America Apartment Communities and more. Gaming/Hospitality clients include leading casino/hotel organizations such as Atlantis The Palm Dubai, Caesars Entertainment, MGM Resorts International, Omni Hotels & Resorts, Wynn Las Vegas and many others. Headquartered in northern Atlanta, GA, Rainmaker is an innovator and thought leader in the highly specialized revenue optimization field. For two consecutive years, Inc. magazine ranked Rainmaker among America's top 5,000 fastest-growing, privately held companies. For more information, visit http://www.LetItRain.com.
About ECI Management
For more than 40 years, ECI has been recognized as one of the nation's premier real estate firms in the development and management of a wide range of properties, from Class A luxury communities to commercials mixed-use developments. For more information, visit the firm's website at http://www.ecigroups.com.