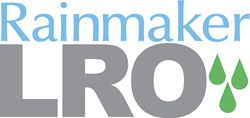 The LRO User conference is fine-tuned and honed specifically for tasks I manage on a daily basis. The information I've gathered from sessions is immediately actionable.
ATLANTA, GA (PRWEB) February 28, 2013
The Rainmaker Group, the leading provider of revenue management and profit optimization solutions to the multifamily housing and gaming/hospitality industries, reinforced its continued focus on new product development, enhanced features and functionality, as well as its unmatched commitment to customer satisfaction during the 2013 Rainmaker LRO User Conference. More than 170 executives attended, with customers representing nearly 100 different multifamily portfolios. The collaborative and educational meeting held February 25-27 at the exclusive Terranea Resort just outside Los Angeles, witnessed more than 50 percent increase in customer registrations compared to 2012.
The three-day user conference provided clients with comprehensive educational and training sessions focused on Rainmaker's suite of LRO products, new enhancements and the corresponding strategies to maximize a community's investment in revenue management. This year's conference theme, The Stars Are Aligned, emphasized the proven benefits of LRO's optimized revenue management platform and created opportunities to integrate a little bit of Hollywood into the conference agenda.
Rainmaker principals Bruce Barfield and Tammy Farley kicked off the keynote session in full super hero attire as Batman and Catwoman, setting the tone for the conference. From "Family Feud" and "The Price is Right," to "Lost" and "CSI," conference sessions were based around a variety of popular television shows, effectively shining a spotlight on education content which included lease expiration management and renewals, budgeting and forecasting, reporting as well as training and pricing calls. Similar to years past, both long-time and new Rainmaker LRO customers helped develop thought-provoking, engaging content geared towards beginner, intermediate and advanced pricing expertise and experience.
"Revenue management and effective pricing is a continual learning process," said David Butler, founder of Residential Equity Partners, LLC. "I attend the LRO User Conference year after year because it consistently helps me expand my knowledge about the LRO product and it's ability to maximize my pricing strategies. Gaining insights from the entire Rainmaker team and the experiences other users share is an invaluable component of this event."
First time attendee Randall Wynne, an operations manager with Tribridge Residential, offered a similar perspective. "The LRO User conference is fine-tuned and honed specifically for tasks I manage on a daily basis. The information I've gathered from sessions is immediately actionable. In fact I made changes to our pricing strategies from my hotel room to start taking advantage of my newly acquired knowledge. I highly recommend both new and seasoned revenue managers attend this event."
The Rainmaker team rolled out the red carpet for new products and enhancements during the opening session:

13.1 Software Update: Reinforcing Rainmaker's commitment to customers, the latest update included a redesigned and visually stunning user interface, even greater flexibility for producing reports, and Salesforce.com integration to track tickets in real time.
Business Intelligence: LRO's new business intelligence solution will be available in the upcoming 13.6 software update, offering users the most robust revenue management data available, providing users with the ability to make quicker decisions and leverage enhanced reporting when making pricing decisions.
Affordable Housing: A new module specifically designed to meet the needs of affordable housing communities will allow users to optimize price for renewals within established state and federal housing regulations.
"LRO customers drive the success of our software and of this event each year. By creating an open forum to exchange ideas, discuss current challenges and share user's personal experiences with LRO, we can consistently enhance our suite of products to meet evolving customer needs," said Bruce Barfield. "The entire Rainmaker team appreciates our customers' willingness to offer their insights. In return, we remain committed to flawlessly executing the development and delivery of cutting edge software while providing the best customer service in the industry."
Rainmaker LRO™ is the leading multifamily lease rate optimization solution used to maximize revenue from apartment leases. The system calculates optimized pricing based on multiple factors that influence rate setting, including traffic and lease duration, move-in dates, competitive affects and other metrics. The system also produces enterprise-wide demand forecasts by measuring and analyzing historical and current market metrics and performing calculations necessary for occupancy predictions that are dynamically updated as market conditions change.
About Rainmaker
The Rainmaker Group is the market leader in profit optimization solutions for the Multifamily Housing and Gaming & Hospitality industries. Rainmaker software, coupled with professional business consulting services, enables multifamily housing operators to maximize revenue from apartment leases and helps operators of casino hotels and other hospitality enterprises secure the most valuable customers to increase their profitability. Rainmaker is a Microsoft Gold Certified Partner and leverages cutting-edge research in order to bring customers the most sophisticated solutions to their revenue management challenges. Adopted by industry leaders and niche players alike, Rainmaker solutions provide clients a strategic advantage in achieving the highest profitability from their assets. Multifamily housing clients include leaders such as AvalonBay Communities, Equity Residential, Gables Residential, Post Properties, Mid-America Apartment Communities and more. Gaming/Hospitality clients include leading casino/hotel organizations such as Atlantis The Palm Dubai, Caesars Entertainment, MGM Resorts International, Omni Hotels & Resorts, Wynn Las Vegas and many others. Headquartered in northern Atlanta, GA, Rainmaker is an innovator and thought leader in the highly specialized revenue optimization field. For two consecutive years, Inc. magazine ranked Rainmaker among America's top 5,000 fastest-growing, privately held companies. For more information, visit http://www.LetItRain.com.