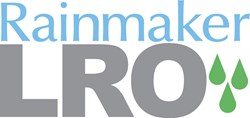 Utilizing LRO Budget for the entirety of 2012, our budgeted revenue versus actual revenue improved from 1.47% to within .03%."
Atlanta, GA (PRWEB) June 27, 2013
The Rainmaker Group, the leading provider of revenue management and profit optimization solutions to the multifamily housing and gaming/hospitality industries, announces results of the initial roll-out of its automated budgeting tool specifically designed for the multifamily industry. LRO Budget™ is a software-as-a-service (SaaS) application leveraging a more robust, scientific, analytical approach to budgeting and forecasting and has been implemented by 13 Rainmaker LRO™ clients, including Concierge Management Services, Resource Residential, Simpson Housing, and Waterton Residential. Owners and operators utilizing the automated tool have realized improved time-savings, enhanced analytics and superior accuracy.
As part of the LRO product suite, LRO Budget utilizes mathematical algorithms to bring accuracy to budget forecasting for improving operations and revenue strategies. The automated tool captures key budget/forecasting drivers, such as rent charges, move-in/out, and seasonality, and places them in more user-friendly formats. Requiring significantly less work, LRO Budget is intuitive and offers a finer layer of detail through the ability to forecast based on unit-category and build-out growth assumptions at the bedroom level. LRO Budget also provides greater visibility with detailed variance reporting and scenario analysis.
"LRO Budget is the answer to the archaic, time-consuming and frustrating budgeting practices often found in the multifamily industry," said Amar Duggasani, executive vice president of strategy and business development for Rainmaker LRO. "It ensures the connection between forecasting and real-time leasing activities to remove the 'gut instinct' from budget assumptions."
"Working with the Rainmaker team on how to best utilize LRO Budget in our budgeting process has been seamless. They are responsive to our questions and have worked closely with us to ensure we are not only educated about the tool but understand how it will streamline our budgeting practices," said Jenifer Paneral, senior vice president and COO for Concierge Management Services. "Because the tool pulls data from our property management system as well as data from the LRO revenue management system, we will essentially be able to run budgets and forecasting immediately without us having to rewrite our current budgets. Before LRO Budget, the vast majority of our budgeting time was spent on the revenue side; now it will take us anywhere from five to ten minutes to run a budget for a property."
LRO Budget was examined during a recent session titled Bottoms Up: A Top Down Look at Revenue Management and Budgeting presented at the National Apartment Association Education Conference and Expo held in San Diego, where revenue management experts detailed how leveraging the tool has improved their budgeting processes. Kevin Huss, vice president of revenue management from Resource Residential; Barney Pullam, vice president, business process for Waterton Residential; and Bryan Hilton, senior vice president, revenue management for Simpson Housing, are currently in various steps in the automated budgeting process with LRO Budget and shared how the tool has already positively impacted their overall practice.
Huss shared that by combining data available from Resource's property management software with historical revenue management data, LRO Budget improved the time needed to accurately forecast and budget for a single community or an entire portfolio. The tool allows Huss and his team to set realistic targets based on two fundamental drivers of rents and occupancy. He is no longer playing the guessing game of where targets are coming from and how to effectively prepare for known challenges.
Simpson Housing launched LRO Budget in 2011 and ran parallel budgets using both the automated tool and the company's traditional practices. The results from the parallel tests were promising and convinced the Simpson executive team to rely solely on LRO Budget in 2012. "Utilizing LRO Budget for the entirety of 2012, our budgeted revenue versus actual revenue improved from 1.47% to within .03%," explained Hilton. "It is hard to get your head around what .03% actually means. It means the ability to run our entire financial forecast – from operations and marketing to acquisitions and dispositions – with greater accuracy and confidence." LRO Budget not only improved actual revenue for Simpson, but the company is now able to recognize inefficiencies and poor practices surrounding concessions, data entry and unit status designations.
The automation of LRO Budget combined with the data available from LRO revenue management and a company's property management system allows Pullam and the Waterton team to establish baselines for rents and occupancy, as well as establish more accurate growth projections. "The speed, precision and flexibility of LRO Budget lets us run numerous scenarios based on different parameters and growth targets," said Pullam. "Having these various analytics at our fingertips ensures we are and remain on target with our financial strategies and goals."
About Rainmaker
The Rainmaker Group is the market leader in profit optimization solutions for the Multifamily Housing and Gaming & Hospitality industries. Rainmaker software, coupled with professional business consulting services, enables multifamily housing operators to maximize revenue from apartment leases and helps operators of casino hotels and other hospitality enterprises secure the most valuable customers to increase their profitability. Rainmaker is a Microsoft Gold Certified Partner and leverages cutting-edge research in order to bring customers the most sophisticated solutions to their revenue management challenges. Adopted by industry leaders and niche players alike, Rainmaker solutions provide clients a strategic advantage in achieving the highest profitability from their assets. Multifamily housing clients include leaders such as AvalonBay Communities, Equity Residential, Gables Residential, Post Properties, Mid-America Apartment Communities and more. Gaming/Hospitality clients include leading casino/hotel organizations such as Atlantis The Palm Dubai, Caesars Entertainment, MGM Resorts International, Omni Hotels & Resorts, Wynn Las Vegas and many others. Headquartered in northern Atlanta, GA, Rainmaker is an innovator and thought leader in the highly specialized revenue optimization field. For two consecutive years, Inc. magazine ranked Rainmaker among America's top 5,000 fastest-growing, privately held companies. For more information, visit http://www.LetItRain.com.