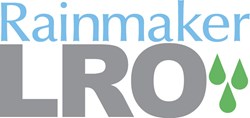 ...the NAA Education Conference delivers the cutting-edge content which truly effects how to conduct the business of multifamily. We believe leveraging software-based pricing practices in the budgeting process is one of those cutting-edge practices.
Atlanta, GA (PRWEB) June 10, 2013
The Rainmaker Group, the leading provider of revenue management and profit optimization solutions to the multifamily housing and gaming/hospitality industries, today announces an upcoming session titled Bottoms Up: A Top Down Look at Revenue Management and Budgeting to be presented Friday, June 21 at 2:15pm PDT as part of the 2013 National Apartment Association (NAA) Education Conference and Exposition in San Diego June 19-22nd. The session, which features revenue management experts Barney Pullam, vice president, business process for Waterton Residential; Bryan Hilton, senior vice president, revenue management for Simpson Housing; and Kevin Huss, vice president of revenue management from Resource Residential, delves into the practice of automating budgeting processes with revenue management strategies effectively saving time and optimizing results.
"Budgeting and revenue management are two factors which have profound impact on the financial success of the multifamily portfolio," said Amar Duggasani, executive vice president, strategy and business development for Rainmaker LRO, who will serve as moderator for the session. "As in years past, the NAA Education Conference delivers the cutting-edge content which truly effects how to conduct the business of multifamily. We believe leveraging software-based pricing practices in the budgeting process is one of those cutting-edge practices. We are thrilled to be able to share our best practices and insights into how to garner the greatest results from this new methodology."
During the session, Duggasani, Pullam, Hilton and Huss will examine how revenue management plays a vital role in long-term budgeting success by comparing and contrasting the traditional top-down budgeting process, which involves taking recent revenue numbers and applying a growth factor or percentage to trend the numbers up or down, to the bottom-up method, which distills revenue forecasting into two fundamental areas: occupancy and rent growth. Panelists will share real world experiences in effectively utilizing data already accessible through a property management system and revenue management platforms to deliver faster and more precise forecasting capabilities, removing the need for "gut instinct" budgeting assumptions. Attendees will gain insights into how to leverage all data available to perform automated budgeting with greater efficiency and overall accuracy.
For more information about the 2013 National Apartment Association Education Conference and Exposition, speakers, and sessions, please visit http://educonf.naahq.org/.
Rainmaker LRO™ is the leading multifamily lease rate optimization solution used to maximize revenue from apartment leases. The system calculates optimized pricing based on multiple factors that influence rate setting, including traffic and lease duration, move-in dates, competitive effects and other metrics. The system also produces enterprise-wide demand forecasts by measuring and analyzing historical and current market metrics and performing calculations necessary for occupancy predictions that are dynamically updated as market conditions change.
About Rainmaker
The Rainmaker Group is the market leader in profit optimization solutions for the Multifamily Housing and Gaming & Hospitality industries. Rainmaker software, coupled with professional business consulting services, enables multifamily housing operators to maximize revenue from apartment leases and helps operators of casino hotels and other hospitality enterprises secure the most valuable customers to increase their profitability. Rainmaker is a Microsoft Gold Certified Partner and leverages cutting-edge research in order to bring customers the most sophisticated solutions to their revenue management challenges. Adopted by industry leaders and niche players alike, Rainmaker solutions provide clients a strategic advantage in achieving the highest profitability from their assets. Multifamily housing clients include leaders such as AvalonBay Communities, Equity Residential, Gables Residential, Post Properties, Mid-America Apartment Communities and more. Gaming/Hospitality clients include leading casino/hotel organizations such as Atlantis The Palm Dubai, Caesars Entertainment, MGM Resorts International, Omni Hotels & Resorts, Wynn Las Vegas and many others. Headquartered in northern Atlanta, GA, Rainmaker is an innovator and thought leader in the highly specialized revenue optimization field. For two consecutive years, Inc. magazine ranked Rainmaker among America's top 5,000 fastest-growing, privately held companies. For more information, visit http://www.LetItRain.com.
About NAA
The National Apartment Association (NAA) is America's leading advocate for quality rental housing. NAA's mission is to serve the interests of multifamily housing owners, managers, developers and suppliers and maintain a high level of professionalism in the multifamily housing industry to better serve the rental housing needs of the public.