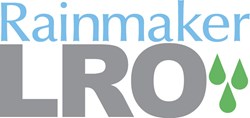 As even more owners embrace optimized revenue management, users will benefit from innovation with more robust functionality, enhanced implementations and new applications that will improve the modern pricing formula.
ATLANTA, GA (PRWEB) January 30, 2013
The Rainmaker Group, the leading provider of revenue management and profit optimization solutions to the multifamily housing and gaming/hospitality industries, today announces their Top 10 list of the most innovative enhancements impacting the revenue management landscape in 2013. Multifamily adoption of revenue management technology has greatly accelerated as the software proved the benefits of a scientific approach to pricing. Innovative system capabilities, robust functionality and new applications have evolved to match the industry's demand for greater revenue lift, improved asset management and streamlined operational efficiencies.
"Revenue management has evolved into a best practice for the vast majority of apartment portfolios for a variety of reasons," said Andrew Rains, executive vice president of Rainmaker LRO. "As even more owners embrace optimized revenue management, users will benefit from innovation with more robust functionality, enhanced implementations and new applications that will improve the modern pricing formula."
The following list of the top 10 revenue management innovations should get all owner/operators thinking about their pricing practices and how to get the most from a revenue management program:
1) Optimization: Is your revenue management system doing the heavy lifting of pricing and providing forecasting for optimal revenues, or merely doing only what you tell it to do? The most effective system is an "optimized" solution built on the highest advancements in mathematics and pricing science as adopted by other industries. Optimized systems are proven to leverage better mathematics for better results when compared to older and more rudimentary "rules-based" systems of the past.
2) Lease-Up: High exposure and unknown absorption velocity on new lease-ups can often stress rudimentary revenue management systems. Use optimized revenue management functionality to turn systems on faster and gain revenue growth sooner on new construction lease-ups and repositioned assets alike.
3) Expiration Management: Today's rental prospect is looking for flexible lease terms, putting both immediate and long-term pricing power in the hands of the property manager. Seek the system that optimizes lease expirations in conjunction with forecasting and pricing to level out traditional spikes and troughs in turns and renewals, allowing for a consistent and transparent approach to lease term pricing, and asset management.
4) Student Housing: With one supercharged leasing window per year and a customer lifecycle typically only four years in length, student housing fundamentals challenge even the most hardened market rate revenue management system. Look for a system designed from the ground up as a student housing specific solution. This type of system accounts for the booking curves, limited applicant pools, and challenging comps to optimize pricing for the student demographic.
5) Budgeting: Budgeting is traditionally the most cumbersome, time-consuming business process of the year. Make it easier by implementing an integrated budgeting tool allowing operators to forecast based on unit category, review detailed variance reporting, and conduct multiple budgeting and forecasting runs quickly and easily.
6) Equity Backing: Revenue Management is supported by Wall Street and institutional investors now more than ever. In fact, in 2012, BRE Properties became the 9th out of 13 public apartment REITs using revenue management to implement the LRO solution. In addition, Norwest Venture Partners, a leading multi-stage investment firm, in October 2012 invested $33.8 million in The Rainmaker Group to catalyze further development of innovative revenue management technology.
7) Incorporating Concessions: Giving away free rent to entice lease prospects is parasitic to both short- and long-term net operating income growth; however, many sub-markets are fraught with concessions/specials. Optimized revenue management systems can incorporate the use of concessions, enabling on-site teams to deliver the right product to the right prospect at the right time, all while using the right point-of-sale approach (effective rent/upfront concession/pro-rated concession). Incorporating concessions, when needed, still empowers leasing professionals to offer flexible lease terms to ease the sales process.
8) Predictive Analytics: Make no mistake: the era of "big data" is on the way. Implementing an optimized revenue management system points apartment operators toward the next generation in business intelligence: predictive analytics. Use of optimized revenue management will familiarize operations executives with the data mining, forecasting, and operational strategies expected to re-define business for decades to come.
9) Fee Management: While revenue management has been adopted by a first wave of large, institutional, and progressive multifamily operators, middle-market and non-managing owners are expected to be high growth areas for the technology in the coming years. Fee managers that have implemented optimized revenue management are already seeing a competitive advantage in the market for new contracts, even against firms using other revenue management software.
10) Ease of Implementation: Just because revenue management has come a long way in the multifamily industry doesn't mean that site level employees (or CEOs for that matter) are always prepared for the culture change involved in adopting revenue management. Seek out world-class implementation and training by the industry supplier/partner consistently called out by operators as providing the best and easiest technology integrations they've ever experienced.
Rainmaker LRO™ is the leading multifamily lease rate optimization solution used to maximize revenue from apartment leases. The system calculates optimized pricing based on multiple factors that influence rate setting, including traffic and lease duration, move-in dates, competitive affects and other metrics. The system also produces enterprise-wide demand forecasts by measuring and analyzing historical and current market metrics and performing calculations necessary for occupancy predictions that are dynamically updated as market conditions change.
About Rainmaker
The Rainmaker Group is the market leader in profit optimization solutions for the Multifamily Housing and Gaming & Hospitality industries. Rainmaker software, coupled with professional business consulting services, enables multifamily housing operators to maximize revenue from apartment leases and helps operators of casino hotels and other hospitality enterprises secure the most valuable customers to increase their profitability. Rainmaker is a Microsoft Gold Certified Partner and leverages cutting-edge research in order to bring customers the most sophisticated solutions to their revenue management challenges. Adopted by industry leaders and niche players alike, Rainmaker solutions provide clients a strategic advantage in achieving the highest profitability from their assets. Multifamily housing clients include leaders such as Archstone, AvalonBay Communities, Equity Residential, Gables Residential, Post Properties, Mid-America Apartment Communities and more. Gaming/Hospitality clients include leading casino/hotel organizations such as Atlantis The Palm Dubai, Caesars Entertainment, MGM Resorts International, Omni Hotels & Resorts, Wynn Las Vegas and many others. Headquartered in northern Atlanta, GA, Rainmaker is an innovator and thought leader in the highly specialized revenue optimization field. For two consecutive years, Inc. magazine ranked Rainmaker among America's top 5,000 fastest-growing, privately held companies. For more information, visit http://www.LetItRain.com.