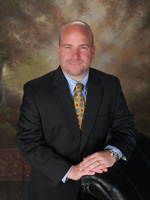 Older couples have typically accrued more assets, and that means they may have more to lose financially in a divorce.
Raleigh, N.C. (PRWEB) July 28, 2012
Reacting to a recent study, Raleigh divorce attorney Charles R. Ullman says baby boomers who find themselves among the growing number of divorcing couples in their 50s need to protect themselves financially.
"Older couples have typically accrued more assets, and that means they may have more to lose financially in a divorce," said Ullman, whose Raleigh family law firm, Charles R. Ullman & Associates, focuses on helping clients through a divorce or separation.
"A divorce in your 50s that is poorly planned can lead to a bad financial situation at a time when, for most people, their earning power will soon decline if it's not already declining," the Raleigh divorce and separation lawyer added.
A study by the National Center for Family & Marriage Research at Bowling Green State University found that the divorce rate among adults aged 50 and older doubled between 1990 and 2009. One in four couples finds themselves a part of the trend, which is being called "Gray Divorces."
Overall, roughly 45 percent of marriages in the U.S. are expected to end through divorce, say the study's authors.
"Moreover, as remarriages become a larger share of all marriages, the proportion of marriages at higher risk of divorce also climbs since remarriages are more likely than first marriages to end through divorce," the study says.
"People entering their 50s are normally looking at a settled time, where financial planning for their later years takes primary importance," Ullman said. "A divorce can throw all of an individual's financial plans out the widow if it is not handled with proper care.
"Divorce and issues of spousal support, child custody and support, or property distribution, can cause financial devastation on top of emotional turmoil."
Ullman said most people going through a separation are unaware of the long-term effects that a divorce will have on assets they may have been counting on for retirement.
"Everything is reduced roughly by half, at the least," said Ullman, who is certified as a Family Law Specialist by the N.C. State Bar. "In cases that go bad or are marred by acrimony, each party has to protect themselves from the other taking undue advantage."
Ullman said assets such as retirement accounts, pension plans, Social Security benefits, real estate and other investments must be protected.
"There are steps to take to protect assets in a divorce, which may apply differently to different situations," Ullman said. "The best thing to do as soon as a separation is agreed to is to contact a divorce attorney.
"Even if there's hope for reconciliation, an experienced divorce lawyer can put things in motion to ensure that one is financially protected if the divorce proceeds."
About Charles R. Ullman & Associates
The Raleigh family law firm of Charles R. Ullman & Associates, located on 109 S. Bloodworth St. in Raleigh, N.C., concentrates on family law, including divorce, child custody, child support, visitation, alimony, post-separation support and equitable distribution. Ullman is also a trained collaborative law attorney. For more information, contact the firm by calling (919) 829-1006 or use its online form.