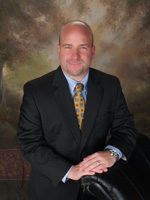 Facebook and other social-networking sites can give users a false sense of security that their actions are well-hidden.
Raleigh, NC (PRWEB) May 27, 2011
According to a report this week in PC Magazine, the California Senate has approved a bill that would require Facebook to make all user information private by default.
If a similar measure gained traction in North Carolina or other states, it would provide a thicker layer of protection for users of the social-networking site – including divorcing spouses, Raleigh divorce lawyer Charles R. Ullman said today.
But they wouldn't be protected completely, the North Carolina family law attorney cautioned.
According to the most recent data from U.S. Census Bureau, there were 2.2 million divorces in the nation in 2008. Ullman noted that a recent report from the American Association of Matrimonial Lawyers found that Facebook is used in one in five divorce cases in the U.S.
Facebook's claim to fame has been its ability to enable users to connect with friends around the world. But it also has allure for unhappy spouses in crumbling marriages because it provides an unobtrusive method for pursuing outside relationships that could lead to infidelity.
"Facebook and other social-networking sites can give users a false sense of security that their actions are well-hidden," said Ullman, whose Wake County family law firm, Charles R. Ullman & Associates, focuses on divorce.
"For better or for worse, the truth is that their activity can easily be traced, and lawyers will be quick to find photos or comments posted on Facebook during divorce proceedings," he said.
Under the California bill, Facebook would be required to create a default privacy setting that would immediately restrict the display of personal information when a new user sets up an account. The user would then elect what information he or she wants to share publicly.
The proposed change might appear to create a way for cheating spouses to hide their illicit activities, but it would only help them to manage their personal accounts more discreetly, Ullman said.
"A privacy feature may make your activity more difficult to spot, but it does not make it impossible to find. Even with added privacy features, your account activity is still subject to being revealed through different methods during court hearings," the North Carolina family law attorney explained.
"It also does nothing to protect divorcing couples from what their friends might say or do online.
For example, an unknowing friend may unwittingly post photos of an unfaithful husband drinking with a girlfriend on a weekend that he was supposed to be spending with his kids."
Divorce lawyers in North Carolina and across the country use information from Facebook in a variety of ways when representing their clients, he said. The photos can help establish a spouse's lifestyle choices, particularly when drinking and drugs may be at issue.
"It might also show a spouse's spending habits," Ullman said. "Photos of fancy new cars or jewelry on Facebook can be compromising for a spouse seeking to have child support or alimony payments reduced."
Comments made on Facebook can also discredit potential witnesses or be used to contradict statements that are made during divorce proceedings, the family law attorney added.
Couples who are considering divorce should evaluate the content of their Facebook page for any red flags and close their accounts if they think they are inappropriate, according to Ullman.
"Online trails are hard to erase completely," he said. "Couples going through a divorce need to remember that even the tightest privacy settings may not protect them entirely."
About Charles R. Ullman & Associates
The Raleigh family law firm of Charles R. Ullman & Associates, located on 109 S. Bloodworth St. in Raleigh, N.C., concentrates on family law, including divorce, child custody, child support, visitation, alimony, post-separation support and equitable distribution. Ullman is also a trained collaborative law attorney. For more information, contact the firm by calling (919) 829-1006 or use its online form.
###