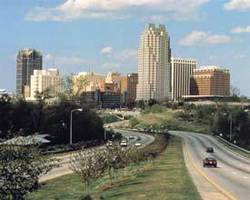 Raleigh, NC (PRWEB) December 18, 2007
BidClerk, the Construction Industry Search Engine, reported today that the following commercial construction projects are planning to go out for bid or start construction in the next 90 days in the Raleigh Durham area. Businesses interested in providing services relative to these projects should visit BidClerk.com and reference the Project ID listed below to obtain direct contact information for each job:
Clayton, NC - Johnston Memorial Hospital Outpatient Facility and Medical Office Building, 95,000-square-foot medical, March 2008, $20 million. Project ID: 703327
Raleigh, NC - Zales #1601, 4325 Glenwood Ave., 2,000-square-foot retail, January 2008, $100,000. Project ID: 703510
Raleigh, NC - Ernst & Young, 4130 Parklake Ave., 18,000-square-foot office, January 2008, $1.5 million. Project ID: 703668
Rocky Mount, NC - Mansour Office, Grace Street and Sunset Avenue, 4,380-square-foot office addition, February 2008, $500,000. Project ID: 706697
Garner, NC - Walgreens, 15,000-square-foot retail, January 2008, $1 million. Project ID: 705909
BidClerk.com is the only Search Engine dedicated to providing businesses with in depth information on thousands of construction projects coming up for bids all throughout the United States. Our daily updates of commercial and residential construction project leads are available to contractors and businesses in related industries that are seeking bid opportunities. For more information on bidding construction projects in your area, visit BidClerk online or call (877) 737-6482.
###