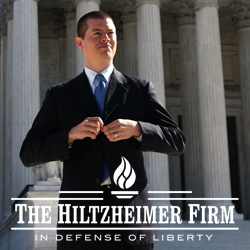 The reality is that many people simply don't have the option of taking half a day off during the work week to meet with a lawyer, so I've decided to make myself available on weekends for case evaluations at my office -- for free. No strings attached.
Raleigh, NC (PRWEB) November 29, 2012
Raleigh DWI lawyer Ben Hiltzheimer announced that he is now offering free weekend DWI case consultations at his firm's downtown Raleigh office, in response to demand for access to skilled legal counsel outside of traditional weekday business hours. Mr. Hiltzheimer recognized that many of his clients in impaired driving cases have regular, nine-to-five jobs, and are simply unable to take the time off from work necessary to meet with a lawyer to seek counsel regarding an unexpected mishap like a DWI charge. As a result, Mr. Hiltzheimer has announced that, effective immediately, he will now be available on weekends for completely free case evaluations regarding DWI cases in Wake County or surrounding counties in North Carolina.
In 2011, North Carolina Highway Patrol detained more than 24,000 individuals on suspicion of drunk or impaired driving. More than any other criminal charge, the DWI (also known as a DUI, or Driving Under the Influence, in many other states) crosses paths with ordinary citizens with no prior contact with the criminal justice system. The especially harsh characteristics of North Carolina's impaired driving law, coupled with the heavy-handed approach to enforcement of the laws in Raleigh and throughout Wake County, make it all the more likely that individuals who believe they are abiding by the law will be arrested for a DWI. But most of them have regular jobs, with regular hours, and simply don't have the option of taking half a day off work to meet with a lawyer over an unexpected life event like a DWI charge over the weekend for driving home from dinner and getting caught up in one of Wake Counties countless DWI checkpoints.
"Most of my clients have regular work hours, similar to lawyers' work hours, and many of them work more than one job. They depend on every hour's pay to meet their monthly expenses," said Raleigh DWI lawyer Ben Hiltzheimer. "So how are they supposed to take a half day off on a Tuesday to meet with a lawyer about an unexpected event like a DWI arrest over the weekend? The reality is that many people simply don't have that option, and that's why I've decided to make myself available on weekends for anyone who would like to contact me for a free, thorough case evaluation at my office in Raleigh. If you don't hire me, there's no charge, and no strings attached."
Driving While Impaired is a serious charge in North Carolina, for which a conviction can cause life-long consequences, and providing access to competent legal counsel outside of normal business hours is an important step in expanding access to justice for citizens of the state and others traveling through who have the misfortune of being charged with a DWI.
The Hiltzheimer Firm, PLLC, is a criminal defense law practice based in downtown Raleigh, North Carolina. Raleigh DWI lawyer Ben Hiltzheimer, is committed to fighting for the rights of individuals charged with DUI/DWI, along with the full spectrum of criminal charges ranging from simple misdemeanors to serious, complex felonies. Call (919) 727-9227 for a free attorney consultation.
Disclaimer: The information provided in this press release and on The Hiltzheimer Firm's website are for informational purposes only and not for the purpose of providing legal advice. You should contact a locally licensed attorney to obtain advice with respect to any particular legal issue, and nothing in this news release or websites linked herein create an attorney-client relationship. Each case is different, and no specific result in any individual case can be guaranteed. Ben Hiltzheimer is licensed to practice law in North Carolina, as well as the District of Columbia (inactive) and California (inactive).