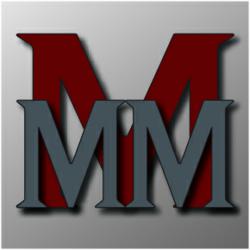 A criminal conviction on their record can substantially affect what options they have available to them once they are on their own
Raleigh, NC (PRWEB) May 31, 2013
In North Carolina, there are many laws on the books that most people are unaware of. One of these laws allows North Carolina Prosecutors to try youth offenders as adults who are as young as 16. It is likely that most young people committing petty crimes do not realize that their actions can have serious, adult consequences in the North Carolina Criminal Justice System. Well, recent legislation introduced in the North Carolina General Assembly looks to address this issue.
As was reported by WRAL May 27, 2013, Representative Marilyn Avila, R-Wake, has introduced a bill to raise the age where youth offenders would be entered into the Juvenile System as opposed to the General Criminal Justice System. Young people 17 or younger would be tried as juveniles for misdemeanor crimes, Defendants age 18 and older would still be tried as adults. In it's present form, the bill only addresses Misdemeanor crimes and does not apply to Felonies. Originally, Representative Avila had attempted to include low level Felonies into this Bill, however there was some resistance to this addition. In order to try and garner enough support, the low level Felony portion was removed from the bill. In Wake County, this change could have a big impact on hundreds of young defendants facing a Raleigh Misdemeanor charge.
"A large portion of my client base consists of young people facing minor misdemeanor charges but do not have access to the Juvenile Court System where they can receive the help they need. Often times I try and work with the Prosecutors to allow these young people to participate in a program where they can learn from their mistakes while at the same time hopefully avoid a conviction." Raleigh Criminal Defense Lawyer M. Moseley Matheson Stated. "In most cases, the charges stem from a Wake County Marijuana Charge or underage drinking charge and these young people just need to learn the risks involved with those activities. It certainly should not be a matter where these individuals face a criminal conviction at a time in their life where they are hopefully preparing for college or a career."
In the WRAL article, it reports that an estimated 8000 cases would be moved to the Juvenile system a year based on 2009-2010 figures. This influx of cases would certainly require additional funds for the Juvenile Court System to accommodate these additional youth offenders. However, that would mean an estimated 8000 cases the general District Court would no longer have to handle. In many of these cases, they tie up valuable judicial resources as Defense Attorneys and Prosecutors try and create an opportunity for these young Defendants to avoid a criminal conviction. This normally requires multiple court dates over an extended period of time.
"Certainly those clients of mine facing Wake County Criminal Charges are all looking to avoid a conviction when they can. However, for the youth offenders, there normally is the added stress of the approaching period in their life where they become independent. A criminal conviction on their record can substantially affect what options they have available to them once they are on their own." Wake County DWI Attorney M. Moseley Matheson stated. "I believe this bill would go a long way to assist the young people in North Carolina, and our society as a whole, by having age appropriate options available for the young people to help steer them in the right direction."
If you have been charged with a Raleigh Criminal, Traffic or DUI Charge, contact the Matheson Law Office today for your free consultation at 919-335-5291. You will speak directly with an attorney where they will explore what options you have available, even before they are retained.