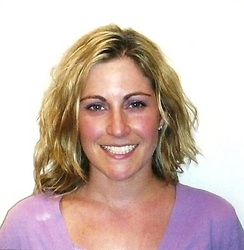 Dr. Kachinsky's addition to our medical staff is a great asset to Randolph Eye Associates.
Randolph, MA (Vocus) June 30, 2010
Randolph Eye Associates, Inc. (http://www.randolpheye.com)], your primary eye care optometric practice, is pleased to announce Dr. Emily S. Kachinsky as the newest optometrist to join our staff. Dr. Kachinsky joins a team of three other experienced eye care professionals, headed by Dr. Ronald M. Cline. Dr. Cline, owner of Randolph Eye Associates, has provided eye care services for over 35 years to patients in the South Shore and Greater Boston area.
"Dr. Kachinsky's addition to our medical staff is a great asset to Randolph Eye Associates," said Dr. Ronald Cline. "The arrival of Dr. Kachinsky to Randolph Eye Associates reflects the consistent growth we've made in the past two years with our office expansion. Dr. Kachinsky was born and raised in Randolph and understands the needs to our diverse growing population in Randolph."
Located in Randolph, Mass., across from Randolph High School, Randolph Eye Associates has constructed a larger office in an effort to provide the community with the best eye-care services. The expansion includes a fully handicap-accessible exam room, a larger optical boutique, and the latest optometric technology. Randolph Eye Associates serves Greater Boston as one of the most progressive optometric offices.
"I am excited to be working with the talented and experienced eye care professionals at Randolph Eye Associates," said Dr. Kachinsky. "I am thrilled to know that Dr. Cline and the Randolph Eye Associates staff combines state-of-the-art technology with excellent patient care. Having been a patient at Randolph Eye Associates growing up, its a wonderful feeling to be a part of this team and to provide care to my own community."
Dr. Kachinsky, O.D., is a graduate of Cornell University. In June 2009, Dr. Kachinsky received her doctorate degree from the New England College of Optometry where she earned a 4.0 GPA and graduated as class valedictorian. Dr. Kachinsky was one of two national recipients to be awarded the 2009 Dr. Sheldon Wechsler Contact Lens Residency Award.
Prior to working at Randolph Eye Associates, Dr. Kachinsky worked and trained at the Veteran's Affair Hospitals in Brockton and Jamaica Plain, the East Boston Community Health Center, Tufts Medical Center, Opticians of South Boston, Ophthalmic Consultants of Boston, Perkins School for the Blind, and the New England Eye Institute.
Randolph Eye Associates provides inclusive eye care for the entire family. The Randolph Eye Associates doctors specialize in contact lenses, low vision, pediatric, dry eye diagnoses, and treatment in addition to your basic primary eye care needs.
Randolph Eye Associates is a TLC Laser Eye Center Affiliate. The Boston office, Vision Specialists, is located on Blue Hill Avenue in Mattapan Square. Randolph Eye Associates accepts most major medical plans. Night and Saturday appointments are available.
Contact: Josh Cline
339-987-1027
###