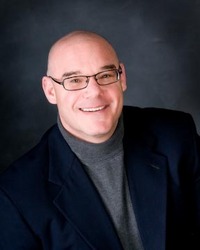 Records Management & Compliance: Making the Connection
Ferndale, WA (Vocus) July 22, 2009
Internationally acclaimed author Randy A. Kahn has been named a 2009 "Information Hero" by Hewlett-Packard due to his contributions to the information management compliance industry.
Kahn is an internationally acclaimed speaker, consultant and award-winning author of dozens of published works including "Privacy Nation," "Information Nation Warrior," "Information Nation: Seven Keys to Information Management Compliance" and "E-Mail Rules." He was the recipient of the Britt Literary Award in 2004 for an article entitled "Records Management & Compliance: Making the Connection" and in 2005 for an article entitled "Stand and Deliver." He is an internationally recognized authority on the legal, compliance, and policy issues of information and a trusted advisor and consultant to Fortune 500 companies, governmental agencies and court systems.
Additionally, Kahn is hosting the sixth-annual Compliance in Information Management Forum on Sept. 16 to bring together IT professionals trying to take control of their corporate messaging environment; compliance officers wrestling with emerging privacy laws; records professionals who need to update their corporate records management programs; lawyers working to prepare their organizations for e-discovery; and business managers trying to harness their information assets to better serve customers.
Kahn's second edition of "Information Nation: Seven Keys to Information Management Compliance" in now available. In his latest book, Kahn, principal of Kahn Consulting, shares his proven methodology that adopts the principles, controls and discipline necessary to build a solid corporate compliance program.
Based upon his book, Kahn is embarking a nationwide speaking tour, starting in Washington, D.C. on Aug. 6. For a list of his speaking locations while on his tour, please visit The Fusion Tour.
As founder of Kahn Consulting, Inc., Kahn leads a team of information management, regulatory, compliance and technology professionals who serve as consultants and advisors to major world-wide institutions.
Kahn Consulting, Inc. creates whitepapers, articles for publication, and reports and surveys that discuss the fundamentals of Records Information Management and eDiscovery and explore the latest developments in technology and law affecting this field. You can stay current on legal, compliance, and policy issues through Kahn's blogs For more information, visit kahnconsultinginc.com.
# # #