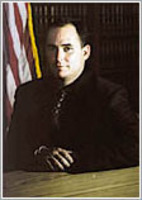 Those are the days I look back on fondly
Hollywood, FL (Vocus) November 2, 2010
Randy Goodis, Miami Dade County DUI lawyer feels that the penalties for DUI in Florida are tougher than ever. It seems every year they add a few more penalties and enhance the old ones. This year's penalties are the most severe to date.
There are statutory mandatory minimum penalties for DUI's in Florida. For a first time offender, the fine is a minimum of $500.00, six months probation, 50 hours of community service, a driver's license suspension of at least six months, court cost which is around $400.00, the Driving Under the Influence school, which costs $250.00 and takes two days, the four hour victim awareness class, and a ten day vehicle impoundment of the vehicle the defendant was driving on the night of arrest. And remember, those are the minimums. One of the new penalties is, if the driver takes a breath test and blows over .15 BAC, then the drivers are required to put a vehicle interlock machine in the car they were driving for six months, the fine doubles to $1000.00 , so does the community service and the license suspension. As of November 2010, in Miami Dade County, on the day of trial the State enhances the offer. What that means is on a first conviction on the day of trial with a breath test over .15 BAC, the person gets a $2000.00 fine plus court cost, one year of probation, one year of a license suspension, six months car interlock, and 100 hours of community service. This is one reason why when defendants think of the words attorney dui Miami, they think of Randy Goodis
Mr. Goodis, the Dade County DUI Lawyer who travels the state representing those who have been charged with crimes ranging from DUI to manslaughter. He is the DUI attorney Miami has gotten to know. Mr. Goodis has represented high profile defendants, including athletes from the NFL, NHL and various universities. One of his most memorable clients was a reality TV star that found himself in need of a DUI lawyer Miami trusts. He has been practicing in Miami Dade County for the past sixteen years and is familiar with the inner workings of the local system. Mr. Goodis prides himself in being a DUI attorney Florida defendants should contact when they are facing lengthy jail sentences, thousands of dollars in fines, numerous years of probation, endless classes, and a criminal record. This DUI defense attorney Florida defendant's call knows that next year the penalties will be even more severe.
Mr. Goodis grew up on Miami Beach. He attended high school at Western High School in Fort Lauderdale where he played on the varsity tennis and football teams and graduated as a member of the 1986 class. He then went to Boston University, graduating with his major in Broadcast Journalism in 1990. He then attended the University of Miami Law School and graduated in 1993. Wanting to get trial experience, Mr. Goodis joined the Public Defender's Office in Seminole County Florida. During his time there, he never lost a trial. His next endeavor took his fort five miles west on I-4 to Orlando, Florida where he starred as a young Assistant State Attorney in the DUI division. After six months in downtown Orlando fighting crime, he was promoted to run the Osceola County DUI Division. "Those are the days I look back on fondly", Mr. Goodis reminisces. He then moved back to South Florida, and shortly after became a named partner in a boutique DUI law firm. After seven years, he opened up his own criminal firm. This South Florida DUI attorney has been flourishing in his practice since 2004.
# # #