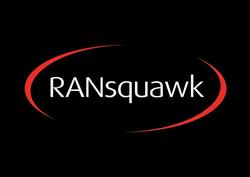 It was an exciting end to the year for us
Chicago, Illinois (PRWEB) January 8, 2009
According to Managing Director Ranvir Singh, the last two quarters of 2008 witnessed a rapid rise in requests for services from day traders and high net worth individuals. Head of Operations, Matthew Cheung confirmed that the demise of some of the worlds major financial institutions has led to individuals taking a firm grip of their own finances. "People that contact us no longer want to entrust their personal wealth into the power of others. They call us because we can help to make sense of the current economic environment."
The upgrade has already led to a series of inquiries about joint ventures from institutions involved in a number of different asset classes. "It was an exciting end to the year for us" remarked Singh. "We foresee beta testing to be fully complete by no later than the end of January which is a full six months ahead of schedule."
Ransquawk aims to maintain their excellent client retention ratio as the business continues to expand into different countries and alternative markets around the world. Currently 80% of all trials become full subscribers.
Real-time Analysis & News (R.A.N) Ltd (known to traders as "Ransquawk") is a London based market analysis desk that relays global breaking news, economic insight, rumors, geopolitical events, market color and trade flows to the global trading community via an internet 'squawk-box'. The team at Ransquawk utilizes its global network of leading analysts, journalists, brokers and traders whilst simultaneously monitoring 36 screens of various newswires, independent feeds, proprietary in-house software and influential TV channels for potential market moving information relevant to global equity, bond, FX and commodity markets. Ransquawk began three years ago and continues to innovate in their niche sector of audio market commentary and analysis. Clients demand the rapid deployment of fundamental and technical market information and Ransquawk delivers.
To see how Ransquawk can help maximize your time in the trading day and the minimize the headache of being the last to know whats driving your market, e-mail your name and relevant contact details to freetrial"at"ransquawk.com and try our complementary one week free no obligation trial at your convenience.
###