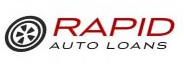 Pompano Beach, Florida (PRWEB) December 22, 2012
Rapid Auto Loans, a leader in consumer finance allows car owners to borrow against their vehicle's value with a simple qualifying process that uses the car's value as credit. Rapid Auto Loans has now added additional authorized inspection stations for increased accessibility for their customers. Based in Florida, the finance company provides consumer finance loans based on the value of the used vehicle instead of the borrower's credit rating. This allows them to offer competitive financing rates while their customers still have full use of their vehicles. With the advent of increased inspection stations, it is now easier than ever for Rapid Auto Loans customers to have their vehicle inspected, the value assessed, and the funds received in a quick and seamless process.
Rapid Auto Loans has long been a trusted name in the consumer finance industry. By providing straight-forward loans to customers who need quick cash without the hassle, Rapid Auto Loans has been able to help thousands of car owners leverage the value of their car for much needed funding. Now with the introduction of additional inspections stations, RAL clients will find it easier than ever to speed along the process of receiving their loan.
For consumers looking for auto title loans with affordable financing details, Rapid Auto Loans offers a simple solution. Employment and residence history combined with an assessment of the vehicle's equity is all that is needed for a successful loan approval. For clients that have difficulty finding approval through traditional financing options, Rapid Auto Loans' flexible approval process provides instant access to much needed funding whether for emergencies, medical costs, bills, or any other short-term funding need. All Rapid Auto Loans are for a 12-month term and simple interest is only paid during the time that the loan is outstanding.
Applying for an auto loan is very simple and only requires a short pre-approval form submittal directly from the company's website. Once the information has been entered, a representative from the company contacts the applicant to update them on the status of their loan. With rates as low as 1.50% per month, Rapid Auto Loans provides auto loans that give the consumer flexibility, ease, and security. Now with the increased authorized inspections stations, customers will benefit from the ease of access and convenience that are reflective of the company's best attributes. For more information, please visit http://www.raloan.com.
# # #