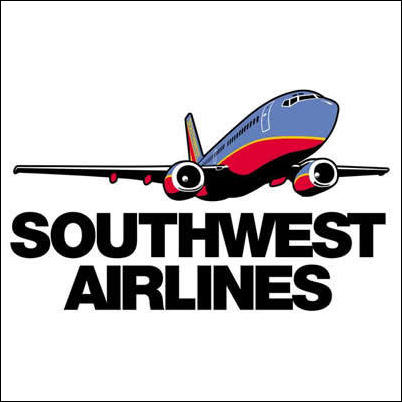 Dallas, TX (PRWEB) February 8, 2007
California travelers will be seeing double with one very special offer for Rapid Rewards Members. Starting today, Rapid Rewards Members who book travel online to or from any of Southwest's eight California cities by March 8, 2007, will receive double credit in Southwest's (NYSE: LUV) award-winning frequent flyer program, Rapid Rewards. This offer is good for travel from Feb. 8 through April 4, 2007. Double Credit will be awarded only through reservations made on http://southwest.com or Southwest's business booking tool, http://SWABIZ.com .
Rapid Rewards Members who earn 16 credits within 24 months automatically receive a free roundtrip "Award." Typically, each roundtrip earns two credits toward an Award, or eight roundtrips to earn free travel. With double credit, that means Members can earn free travel on Southwest even faster, by flying just four roundtrips within the promotion period.
Southwest offers service to and from eight great California cities: Oakland, San Jose, Sacramento, Burbank, Los Angeles, Ontario, Orange County, and San Diego. The airline carries more travelers within the state, with an Intra-California market share in second quarter 2006 of more than 69 percent (according to latest statistics supplied by the Department of Transportation).
For eight straight years, Southwest Airlines was honored with first place for Best Award Redemption at InsideFlyer magazine's 18th annual Freddie Awards. Along with the Best Award Redemption, Southwest's other first place honors include Program of the Year, Best Web Site, and Best Bonus Promotion.
Here's some interesting information: Award travel is subject to the government-imposed September 11th Security Fee of up to $10 per roundtrip. You can earn Rapid Rewards credit (one credit for each continental one-way travel, two credits for travel to Hawaii and international destinations) when you purchase ATA Airlines-only service through Southwest Airlines to select ATA Airlines destinations. For one (1) roundtrip Award, you can fly roundtrip on any service we sell in the continental U.S., including codeshare and ATA Airlines-operated service. And, for two roundtrip Awards, you can fly roundtrip on codeshare and ATA Airlines-operated service to Hawaii. Seats for Award travel on ATA Airlines or codeshare flights will be very limited and may not be available on some flights, especially flights to Hawaii. You can see how close you are to earning that free Award by viewing your Rapid Rewards account through MySouthwest, which is the password-protected area on southwest.com. You can check your credit balance, view your Awards, save your frequent trips, car rental and hotel preferences, store credit card information and change your account information.
Contact:
Public Relations of Southwest Airlines
+1-214-792-4847
# # #