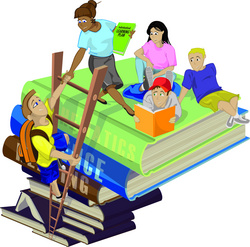 We are excited to forge a partnership with International Learning Corporation because the company's mission of helping NEA members increase student achievement is closely aligned to ours
Washington, D.C. (PRWEB) October 21, 2008
Members of the National Education Association (NEA) (http://www.nea.org) now have a special opportunity to purchase Rapid Resources - a proven, easy-to-use online tool for educators to build individualized learning plans. The NEA's Member Benefits Corporation (NEA MB), in partnership with International Learning Corporation, today announced that NEA MB has secured special members-only pricing that saves over fifty (50%) percent off the annual subscription rate of Rapid Resources. NEA MB has also secured a free 30-day trial use of Rapid Resources (http://www.rapidresources.com/nea) to test drive this unique software product.
Teachers throughout the country use Rapid Resources to create individualized learning plans from a database of 500 learning activities that are correlated to state standards. Each of these activities is tied together like the rungs of ladder, building upon each other as concepts become more complex. Using a quick assessment question tied to individual skills, a teacher can determine which skill a student needs help on or where they might benefit from more challenging activities. With a single click, they can then create customized lesson plans complete with tutorials and learning activities.
"We are excited to forge a partnership with International Learning Corporation because the company's mission of helping NEA members increase student achievement is closely aligned to ours," said Gary Phoebus, CEO and president of NEA Member Benefits. "We believe Rapid Resources will assist teachers in their daily work because it has the potential to save time and provides individualized learning plans."
Teachers who have used Rapid Resources find it to be indispensible because it can be used to create helpful guidance for parents, aides, and volunteers who are working with students needing customized practice activities. It can generate learning plans for below-grade-level students or for above-grade-level students in mathematics, language arts, reading and science for Kindergarten through high school exit exam. All of the tutorials, practice activities and assessments are also available in Spanish.
NEA members may go to http://www.rapidresources.com/nea to sign up.
About Rapid Resources
Rapid Resources® is a Web-based resource that creates individualized learning plans with teacher-created, standards-based activities that are easily implemented in class or at home. Rapid Resources includes a simple assessment tool to determine if a student needs remediation exercises or accelerated learning exercises in specific skill areas for mathematics, language arts, reading or science. Rapid Resources was created by the International Learning Corporation, which develops learning products that fill gaps and put the power of teaching into the hands of classroom educators. Call (866) 343-5189 or email sales@rapidresources.com for more information.
About the NEA's Member Benefits Corporation
NEA's Member Benefits Corporation is a subsidiary of the National Education Association of the United States, established to develop, implement and administer NEA Member Benefits programs and services. Its governing body includes a Board of Directors which oversees the corporation to ensure the quality and consistency of the programs.
About International Learning Corporation
International Learning Corporation (http://www.InternationalLearningCorporation.com), based in Stuart, Fla. creates software and content for students to achieve academic success. In addition to Rapid Resources, International Learning Corporation also developed The Parent Tutor.
###