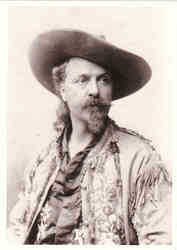 Narrative of the Texas Santa Fe Expedition and 1934, 1st Ed.,
Houston, TX (PRWEB) October 14, 2009
The 6th Annual Houston Vintage Book & Paper Festival, sponsored by the Texas Booksellers Association and DM Promotions will showcase a number of rare historical items including a photo signed by John Wayne from the 1935 film "Winds of the Wasteland," a signed calling card of Louis Pasteur and items related to Pancho Villa and W.F. Cody, one of the most colorful figures of the American Old West, known as Buffalo Bill. The Festival will also feature the official release of the Postcard History Series book "Houston," by Daniel E. Monsanto. The event will be held October 24th and 25th at the Stafford Centre Performing Arts Theatre and Convention Center.
In the book "Houston," Houston native and author Daniel E. Monsanto recounts the growth of Texas's largest city by showcasing more than 200 vintage and modern postcards with photographs. From Houston's famous and forgotten landmark buildings and businesses to schools, churches, and hospitals, each chapter shows the evolution from small town to metropolis.
The event features two days of buying, selling and trading of over one million antique photos, vintage postcards, new, used and rare books and paper collectibles. There will be rare historical documents such as 1915 document bearing the name of Pancho Villa, a 1782 hand-written document signed by Juan Antonio Balli of Padri Island, autographs including a note signed by Samuel F. B. Morse, inventor of the telegraph, paper currency from around the world, matchbooks, antiquarian maps, vintage business and shopkeeper papers, magazines, original animation art, sheet music, artist-signed prints, hand-tinted cards, paper dolls, valentines, vintage Christmas and children's images plus much more, suitable for collecting, scrapbooking and home decorating.
Booksellers from around the U.S. will have a wide variety of books including fiction, non-fiction, hardcover, paperback, modern and rare first editions, collectible Texas literature and rare out of print titles. Books and titles include 1836, 1st edition, "The War in Texas," signed J. Frank Dobie books, 1844, 1st Ed., "Narrative of the Texas Santa Fe Expedition and 1934, 1st Ed., "Chasing Villa." Subjects include everything imaginable such as sports, cooking, food and wine, movies, mysteries and thrillers, medicine, biographies, early religious works, Texana, military history and children's titles. Authors will be autographing their books from 10am-4pm each day.
Fun, low cost entertainment for the whole family, the show is also an ideal place to come and learn more about the books, postcards or paper items you own. Bring in that shoebox of old postcards or that folder of old paper memories to sell or have it appraised by experts. And, with some postcards and collectibles starting as low as 25 cents, everyone can walk away with a treasure.
The event is being held at the Stafford Centre Performing Arts Theatre and Convention Center, 10505 Cash Rd., Stafford, Texas 77477, 281-208-6900. Hours are 10:00am to 6:00pm Saturday, October 24th, and 10:00am to 4:00pm Sunday, October 25th. Admission is $3 for adults. Children accompanied by an adult get in free. One admission fee is good for both days. For a map, driving directions and other information including guest author schedules visit vintage book and paper show.
Media contact: Amy McMurrough, McMurrough & Associates Marketing and Public Relations (512) 252-7200, Amy at McMurrough dot com.
###