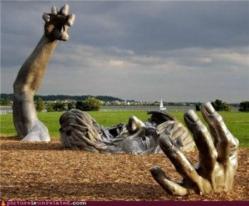 As America increases its dependence on modern technology for national defense purposes, the importance of a reliable source of rare earths grows.
Austin, TX (PRWEB) April 11, 2012
Rare earth commodities have turned sacks of dirt into $15,000 per pound money bags. It's not just any dirt, but soil rich with rare earth elements, which are some of the most widely-used precious metals in existence. Suppliers have spent years trying to catch up with the Chinese rare earth extraction which has dominated the global market. Now, in the dawning hours of heightened rare earth demand, investing in dirt has never been so profitable.
According to today's AbsoluteWealth.com article, traders and investors are looking to the experts from Absolute Wealth for their recently-published Special Report for the most comprehensive collection of information on investing in rare earths. "Rare Earth Riches: How to Cash in on China's 'Dirty' Secret" is a strenuously-researched informational guide to rare earth investments, and shares key factors to ensuring a successful money-making opportunity.
There's a strong demand for rare earths, which are used to make objects lighter and more efficient, the article said. Things like MRI machines, flat panel TVs, low-energy light bulbs, and cellular phones use rare earths elements, and increasing demand is not stopping.
"Rare Earth Riches" promises reliable investing procedures, the article said. In it investors will find out about the top three rare earth stock companies outside China, as well as the top three rare earth elements being extracted and where to find them.
The history, usage, and potential pitfalls of rare earth element stocks are integral to investment decisions, as many companies are still in the beginning phase of establishing mining and production. That's why the Special Report uses secondary outside factors to generate information without the benefit of reliable earnings figures or operational performance.
China's trade stunts have caused a commotion due to the country's high percentage of the rare earth production, said the article. They have limited exports of rare earths, claiming a need to reserve supplies for their own growing population. A dominating 90 percent of all rare earths are mined and produced in China, but that number is about to change as the economy improves and allows for other, non-Chinese businesses to enter the game. Rare earth mining companies are poised for serious profit gains.
Also, the article said the military applications of rare earths are vast, creating a complicated power struggle between China and the United States. As America increases its dependence on modern technology for national defense purposes, the importance of a reliable source of rare earths grows. All China needs to do is stop exporting them to America, and they'll essentially threaten the U.S. military by withholding valuable materials. The need for a supply and reserves produced on the home front is a crucial necessity, the article said.
Absolute Wealth and its membership program the Independent Wealth Alliance release Special Reports like this one and other informational materials on investment strategies dedicated to earning exceptional returns.
These factors add up to a major opportunity to get in on an investment trend at its initial point, when it's most primed for profitability. Instead of overlooking an unsure thing, be certain of the rare earth commodities and the opportunities they offer by getting a copy of "Rare Earth Riches."