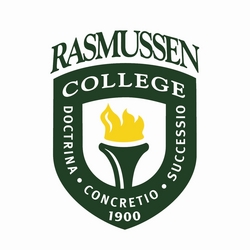 The stimulus plan is opening doors to people who never thought they could afford to go to college
Moorhead, MN‎ (Vocus) February 26, 2009
During his address to Congress Tuesday evening, President Obama urged Americans to lead the world as the country with the largest proportion of college graduates by 2020. These remarks came after the recently signed American Recovery and Reinvestment Act (also known as the Stimulus Plan), which includes two provisions that will provide immediate impact and benefit to college students--an increase in Pell Grants and a higher education tax credit.
According to George Fogel, Rasmussen College, Inc. Vice President of Compliance and Financial Services, the new stimulus plan will benefit college students directly in several ways.
"The stimulus plan includes a $17 billion of additional funding for [Pell], which increases the amount that an individual student may receive. Beginning July 2009, students will be eligible for up to $5,350 per academic year, which is up from $4,731. Additionally, in July 2010, Pell will go up again to a maximum of $5,550," Fogel said.
Fogel explained the Higher Education Tax Credit as a tax credit plan that gives students a $2,500 tax credit every year for paid tuition, which is 40 percent refundable.
"The stimulus plan is opening doors to people who never thought they could afford to go to college," Fogel said. "President Obama is making education more accessible to Americans, and our responsibility as educational providers is to offer options that will truly benefit our students and the country's progress."
Rasmussen College is currently evaluating potential new programs that will support President Obama's vision for the future of the United States as an economic leader.
"Rasmussen College has been a leader in career-focused education for 109 years," President of Rasmussen College Kristi Waite said. "We have seen the economy move in cycles, and we are able to consistently deliver academic programs that meet the needs of today's changing careers. We will continue this progress as our economy evolves under President Obama's leadership."
Currently, Rasmussen College offers online and residential programs in the top leading employment markets including Technology and Design, Business, Education, Allied Health, Criminal Justice, and Nursing.
To schedule an interview with a Rasmussen College official, or to get more information on the Stimulus Plan and its impact on higher education, please email Media (at) Rasmussen (dot) edu. For more information on Rasmussen College, please visit http://www.Rasmussen.edu. To read the American Recovery and Reinvestment Act, please visit http://appropriations.house.gov/pdf/RecoveryBill01-15-09.pdf.
About Rasmussen College:
Founded in 1900, Rasmussen College is a regionally accredited institution of higher learning dedicated to the growth and development of its students, employees and the communities it serves. Rasmussen is a premier provider of career-focused educational experiences serving more than 12,000 students through a network of 15 Rasmussen College campuses in the Midwest and Southeast and virtual campuses operated by its Deltak Edu division. Through these campuses, Rasmussen is able to offer students a broad range of quality programs ranging from certificates to Master's focused on the areas with the greatest occupation opportunities. To learn more about Rasmussen College, please visit http://www.Rasmussen.edu .
Contact:
Bob King, Jr.
Vice President of Marketing
Phone: 651-636-3305
Email: Bob.King (at) Rasmussen (dot) edu
###