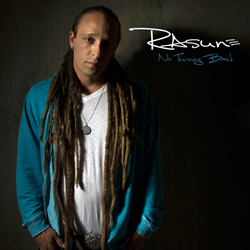 Exciting and truly original artist.
(PRWEB) May 21, 2014
International reggae star Rasun is releasing "No Turning Back," the highly anticipated single from his new album, "Love Another Day," which is Rasun's second full-length album. The single will be available for sale on June 3rd and is available for pre-order now on iTunes. It was produced by Don Juan Cartel and will be released through DonRa Music/Zojak Worldwide.
"Love Another Day" is the follow-up to Rasun's praised EP, "Mixed Emotions." That EP featured two hit singles, "Hard to Walk Away" and "Love You the Way I Do." It's been nearly two years since the release of "Mixed Emotions" and fans of the American-born reggae artist have been eager to hear his latest material.
Rasun's unique sound and hip-hop infused reggae have helped him build a loyal following of fans. He's also popular with other musicians and has collaborated on more than 35 singles.
Rasun grew up making music. At the age of 12, he started singing for his father's band, Strictly Roots. Two years later, he became the group's full-time drummer. When his father passed in 1998, Rasun transitioned into become Strictly Roots's full-time lead singer. He signed his first record deal in 2003.
Over the past 10 years, Rasun has set the international music scene on fire. His blend of unique reggae fusion, distinct vocals, and traditional reggae melody has resonated with music fans around the world.
The release of the new single and album coincide with the launch of his new website, RasunMusic.com. The site features his videos, his latest singles, and album and show information. Fans can also check out Rasun's latest work at Facebook.com/RasunMusic. Look for more to come from this exciting and truly original artist.