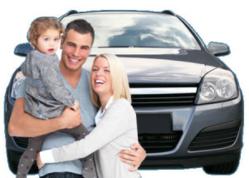 Other, less obvious rate changers are marriage status and college enrollment, to name a few.
Seattle, Washington (PRWEB) June 18, 2013
Insurance rates seem to have a mind of their own, making careful car insurance shoppers check and then double check their rates as often as once a year, according to Rate Digest. Are they going up or are they going down? Yes, says Rate Digest, explaining in their latest article for cheap car insurance that, overall, rates do change but that the changes year to year can go back and forth, sometimes rising sometimes lowering.
They explain, "According to a study by the Insurance Information Institute, the average auto liability insurance premium decreased in 2008, but increased in 2009, 2010 and 2011 (the most recent year for which data is available.) The average premium for collision/comprehensive coverage increased in 2011 by 2.8 percent, which was less of an increase than the previous year (+3% for 2010)."
Rate Digest's latest article also gives some of the reasons these rates change. There are things that are just out of the control of the buyer, such as costs of doing business for the companies or increased competition between companies. Some things, they explain, are determined by the consumer; if a rate hike is not wanted, don't hit anything. Other, less obvious rate changers are marriage status and college enrollment, to name a few.
For those who really want to stay on top of their car insurance rates, Rate Digest suggests, shopping online for better rates, even if you don't switch, is a good move.
Rate Digest is the unique provider of an online car insurance comparison tool. By simply entering their zip code, drivers can compare rates from national companies and find the rate that is best for their personal financial and vehicular situation. To learn more about getting cheap car insurance, visit http://www.ratedigest.com/.