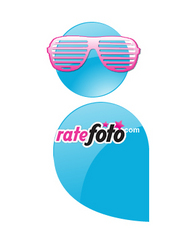 Detroit, MI (PRWEB) July 24, 2009
RateFoto.com has released a Photo Widget to rate MySpace Photos on a scale from 1 to 10. Find out how to get those results by using RateFoto.com's Photo Rater Widget. By adding the widget to the caption below any photo on MySpace a user will find out the results very quickly. RateFoto.com has all of the latest and greatest trends and designs available to suit a MySpace Users needs. Find out which photo of is the best. Use the RateFoto.com Photo Widget to get a score today.
1. Choose a design.
2. Add it to your profile.
3. Then let your friends rate the photo.
RateFoto.com also has a Custom Polls Widget that can be used in the MySpace Picture Caption as well. Group photos, find out who is the hottest, ugliest, and maybe even the weirdest looking. The options with this Custom Polls Widget are endless.
RateFoto.com has created a Webmaster API. All webmasters looking for free content can embed the RateFoto.com Photo Widget to the web page of choice. Webmasters even have the option of creating a design and uploading it to use for their clients.
Hot Or Not
Rate Foto MySpace
Rate Foto Twitter
###