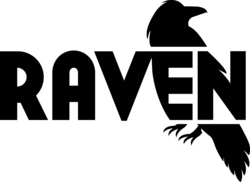 The dashboard is well done and has already made my morning data review easier
Nashville, TN (Vocus) July 1, 2010
Raven Internet Marketing Tools, one of the leading in-house and agency Internet marketing toolset providers, announces the release of a new Dashboard and companion iOS application for the iPhone and iPad.
The Raven Dashboard and iOS app for iPhone and iPad provides a customizable dashboard for all of the website campaigns being managed within Raven. Users can use both the dashboard and iOS app to quickly check the status of any campaign, which includes data from site analytics, rank checking results, link building progress, social mentions, and goal conversions.
"The dashboard is well done and has already made my morning data review easier," said Timothy Nobles, Senior Organic Optimization Specialist for BancVue Interactive." As for the app, my quality of life just improved. I can't wait for questions from C-levels during meetings where I'll just be able to look up the answer from my phone. The app is super intuitive, surprisingly fast for the amount of data its pulling across, and quite elegant."
The Raven iOS app for iPhone and iPad is a true companion for the new Raven Dashboard. The iOS app is a dashboard on-the-go. For example, you can add, resort, and remove modules on Raven's Dashboard, or the iOS app, and they will automatically sync up with each other.
The Raven iOS app is free, but requires that you have an active account with Raven.
About Raven Internet Marketing Tools
Raven Internet Marketing Tools is used by thousands of marketers around the world to efficiently manage search engine optimization and social media conversations. With Raven you can conduct research and analysis, manage link building campaigns, track search engine trends, instantly produce sophisticated campaign reports for SEO and SMM campaigns, and collaborate with team members using intuitive multi-user features. Learn more at http://raventools.com.
# # #