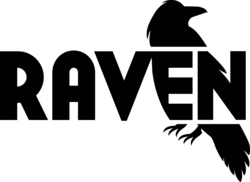 Raven Tools are the only tools I'd recommend for someone seeking to analyze and track their internet marketing efforts...I'm really impressed with these tools, the control panel, the reports, and the customer service at Raven
Nashville, TN (Vocus) June 30, 2010
Raven Internet Marketing Tools, one of the leading in-house and agency Internet marketing toolset providers, announces new Enterprise subscription account for $1,499/month. The new subscription option is perfect for large agencies and enterprise-level marketing teams. The new account comes with significantly more users (50), keywords that can be tracked in the organic search results (10,000) and data allowances.
Jim Boykin, one of the most well known link builders and Internet marketers in the industry, has selected Raven Internet Marketing Tools as his company's preferred Internet marketing toolset. "Raven Tools are the only tools I'd recommend for someone seeking to analyze and track their internet marketing efforts...I'm really impressed with these tools, the control panel, the reports, and the customer service at Raven," said Boykin, CEO of We Build Pages.
Coupled with new features like advanced access rights, profile limits, and combined reporting updates, the Enterprise account is perfect for larger teams. With Raven, large agencies and enterprise-level marketing teams can better collaborate, communicate and gain critical insight to their online marketing campaign performance. The new Enterprise account also includes the ability to have a white label version of Raven with your own domain, without any extra fees, and includes the lowest overage fees Raven has ever offered.
About Raven Internet Marketing Tools
Raven Internet Marketing Tools is used by thousands of marketers around the world to efficiently manage search engine optimization and social media conversations. With Raven you can conduct research and analysis, manage link building campaigns, track search engine trends, instantly produce sophisticated campaign reports for SEO and SMM campaigns, and collaborate with team members using intuitive multi-user features. Learn more at http://raventools.com.
###