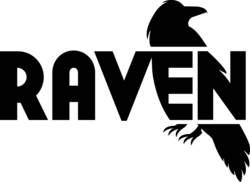 We know that leveraging the web is the greatest and most cost effective way for a charity to fundraise, but that aspect frequently gets swept under the rug because of time and knowledge constraints within the organization
Nashville, TN (PRWEB) April 27, 2010
Raven Internet Marketing Tools, one of the leading in-house and agency Internet marketing toolset providers, is excited to announce the Nonprofit Jump-Start Program. The program looks to award ten worthy nonprofits with a free Raven account, along with Internet marketing advice and help utilizing Raven to assist them in getting the most out of their web marketing and fundraising efforts.
"We know that leveraging the web is the greatest and most cost effective way for a charity to fundraise, but that aspect frequently gets swept under the rug because of time and knowledge constraints within the organization," said Alison Groves, User Experience Manager for Raven.
The ten nonprofits selected to participate in the program will gain a year's worth of access to Raven to help maximize their fundraising efforts. Some of the tools they'll be trained to use include:

Keyword research to ensure they are targeting the right terms for search
The link manager to help further their PR outreach
Social tools to keep tabs on their ever important social media presence
The SERP tracker so they can focus on rankings and being found in search
To nominate an organization or to submit your own for consideration, fill out the nomination form by May 28, 2010. The Nonprofit Jump-Start Program is available to organizations all around the world.
About Raven Internet Marketing Tools
Raven Internet Marketing Tools is used by thousands of marketers around the world. It was designed from the ground up to make the process of managing search engine optimization and social media management incredibly efficient. With Raven you can conduct research and analysis, manage link building campaigns, track search engine trends, instantly produce sophisticated campaign reports for SEO and SMM campaigns, and collaborate with team members with intuitive multi-user features. You can learn more about Raven at http://raventools.com
###