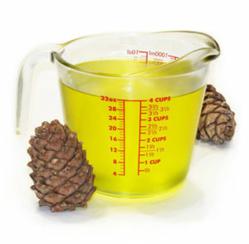 Four great recipes to cook and stay healthy these coming summer months.
New York, NY (PRWEB) June 27, 2013
Just in time for summer, Siberian Pine, the world's leading producer and distributor of Siberian pine nut oil, is announcing four great recipes to cook and stay healthy these coming summer months. These delicious concoctions are perfectly designed for those living a raw foods diet.
Pine nut oil is a fantastic addition to a diet where the restrictions constitute raw food consumption. The oil is primarily used as a finishing oil to add the extra boost to a meal; it is not typically used in the cooking process, so it lends itself perfectly to the raw foods menu.
These raw foods recipes are healthy, raw and include a great mixture of flavors and natural ingredients.
1. Stuffed Tomatoes – this recipe includes a mixture of onion, carrot, spinach, raisin, pine nut mixture, combined together with pine nut oil and additional spices. All stuffed into a ripe red tomato and served with a bed of lettuce.
2. Pine Nut Pesto –this recipe is a traditional pesto with pine nuts, pine nut oil, organic ingredients and basil leaves, all blended together and served with chips or a spoon.
3. Pine Nut and Bean Salad – this recipe is a delicious salad filled with pine nuts, beans, peppers, and tossed in a pine nut oil dressing.
4. Pine Nut Coleslaw – this recipe is a twist on a traditional coleslaw recipe including pine nuts, peppers, cabbage, oranges, spices, and tossed in an avocado mayonnaise with pine nut oil.
These recipes come directly from Siberian Pine customers. For the details, ingredients and instructions for each of the recipes listed above, visit http://pinenutoil.org/pine-nut-oil/recipes.php.
Siberian pine nut oil is a gourmet culinary oil that can be used in kitchens in a variety of creative ways. It can be used as an ingredient in dips, soups, sauces, spreads, salads, proteins and even desserts. It can be used in baking and light sautéing, or as an absolutely delightful dipping oil.
Siberian pine nut oil makes every meal more conducive to achieving healing and wellness. It provides a more satisfying and nutritious element to the human body. The super food provides a much needed antioxidant boost to protect the body and from the damaging effects of free radicals leading to gastritis, peptic ulcers and other disorders. Making pine nut oil a regular ingredient in cooking will go a long way towards healing and preventative health measures.
Siberian Pine uses an old technology to produce a product that is just as useful in modern times. The pine nuts used to create their oil are harvested in the wild and gathered only in ecologically pure regions of the taiga. The oil is create from true Siberian pine trees and is pressed using the ancient cold pressing technology, just as it has been done throughout history.
For more information about Siberian Pine, inquiries or purchases visit http://www.pinenutoil.org or call 248-218-0888.
About Siberian Pines:
The Siberian Pines Company has been a leading producer and supplier of Siberian pine nut oil since 2003. Siberian Pines produces high quality 100% cold-pressed pine nut oil and supplies it worldwide. They maintain the highest quality product and service by managing the process from the collection of Siberian pine nuts, to the production of the oil and delivering it to your front door.