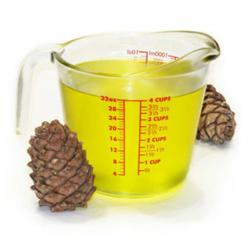 Siberian pine nut oil adds great additional flavor and nutrition value to a raw foods diet!
New York, NY (PRWEB) June 12, 2013
Siberian Pine, the world's leading producer and distributor of Siberian pine nut oil, offers tips for a raw foods diet.
Pine nut oil is a fantastic addition to a diet where the restrictions constitute only raw food consumption. To assist in creativity, variety and the health aspects involved with this type of diet, Siberian Pine offers three tips to those living this lifestyle.
1. Consider the flavor of the final product. When looking at raw food recipes, the one eating wants to ensure that the food will taste wonderful and delicious. To maintain such a healthy diet and lifestyle, one must feel that the level of taste matches what they would be eating if they were not living such a lifestyle.
When considering such flavoring, Siberian pine nut oil will provide a raw ingredient as a finishing element to add a level of boosted flavor, taste and nutrition. The oil is primarily used as a finishing oil to add the extra boost to a meal; it is not typically used in the cooking process, so it lends itself perfectly to the raw foods menu.
2. Pay attention to the level of health in the food being consumed. When considering a raw foods diet, the general purpose is pure, healthy, clean and unprocessed food. One must ensure they are getting the proper amount of nutrients in this daily routine. For example, while fruits may be raw, consuming too much could cause excessive sugar intake. Too much consumption of other types of raw ingredients can cause additional health problems as well.
Siberian pine nut oil has many additional healthy benefits beyond just being a taste enhancer in the raw foods diet. The oil has been a part of studies proving its assistance in gastritis, ulcers and other digestive track ailments. It offers a great deal of nutrients and vitamins that allow the oil to act as an individual booster for the human body while consuming raw foods.
3. Monitor how the body feels and reacts during the raw food lifestyle. Keep close attention to the energy level that the body has, how the stomach reacts and how the overall body feels during this time of raw foods consumption.
Pine nut oil can give the body a great deal of energy when consumed. The raw diet itself lends to more energy, a healthy digestion and overall well-being. When one is focusing on a diet as strict and different as this, attention must be kept to the bodies' reaction, to ensure it is getting everything that it needs and a great level of health maintained.
Siberian Pine uses an old technology to produce a product that is just as useful in modern times. The pine nuts used to create their oil are harvested in the wild and gathered only in ecologically pure regions of the taiga. The oil is create from true Siberian pine trees and is pressed using the ancient cold pressing technology, just as it has been done throughout history.
For more information about Siberian Pine, inquiries or purchases visit http://www.pinenutoil.org or call 248-218-0888.
About Siberian Pines:
The Siberian Pines Company has been a leading producer and supplier of Siberian pine nut oil since 2003. Siberian Pines produces high quality 100% cold-pressed pine nut oil and supplies it worldwide. They maintain the highest quality product and service by managing the process from the collection of Siberian pine nuts, to the production of the oil and delivering it to your front door.