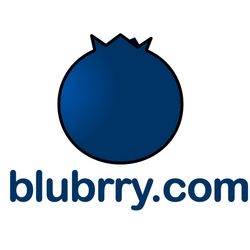 At Blubrry we are never content to merely keep up with technology; we are leaders in the technology," Cochrane stresses. "This allows content creators to focus on creating media while we do the heavy lifting
Las Vegas, NV (PRWEB) June 10, 2010
Podcast industry leader RawVoice launched its newly designed Blubrry.com website that is fully functional on all HTML 5 compliant browsers to include the Apple iPad. The site boasts a sleek, simple design that is multifaceted, easily navigated and features top audio and video podcasts. Blubrry, founded in 2006, is part of the RawVoice family of new media sites and hosts more than 5,000 downloadable news, entertainment and educational programs created by independent content creators.
The new site allows:

consumers to quickly access thousands of audio and video podcasts from across the globe.
podcasters to easily join the community, host the media, measure the demographics of their audience and grow their brand.
advertisers to increase sales by targeting millions of consumers with word of their product through ad campaigns with social media elements.
In addition to the website, Blubrry-hosted podcasts are available on set-top television units such as Roku and on mobile devices such as iPhone and Android.
"Digital media capabilities and media distribution strategies are continuously evolving and at Blubrry we are proud to be an important part of that evolution," explains Todd Cochrane, RawVoice CEO and host of Geek News Central.
Publishing and marketing tools for podcasters that are integrated for Blubrry content creators include:

PowerPress: The most extensive podcast plugin for WordPress that allows podcasters to maintain site independence with three step podcast publishing.
Media Stats: Collecting audience consumption, demographics and geographical data to provide clear insight into media consumption.
Media Hosting: Available to meet distribution needs of audio and video content through high performance CDN Partners.
"At Blubrry we are never content to merely keep up with technology; we are leaders in the technology," Cochrane stresses. "This allows content creators to focus on creating media while we do the heavy lifting."
For more information on Blubrry to go blubrry.com. For up-to-the-minute details on digital media, follow Blubrry on Twitter and facebook.
###