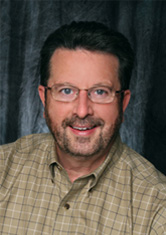 I am extremely excited to become more directly involved with Raxco again as we build upon our highly-regarded reputation in our core competency areas," said Nolan.
Gaithersburg, MD (PRWEB) May 07, 2012
Raxco Software, a leader in performance and storage management for over 30 years, announced today that it has named Chief Executive Officer Bob Nolan as the president of the company, after leaving the post 10 months ago. Nolan had previously been president of Raxco for the past 15 years.
Nolan plans to refocus Raxco on its core performance, virtualization and storage optimization solutions, which are primarily targeted towards the business-to-business market, but also provide benefits for the small office/home office markets. For years, Raxco has been a leader in providing large enterprises, SMBs and the SOHO market with solutions to maximize organizational productivity, extend the life of hardware assets and reduce costs.
Raxco has capitalized recently on the industry's data explosion and new storage requirements, as well as the need to optimize the performance of virtualization environments, to grow its PerfectDisk defragmentation and optimization family of products. Nolan sees even more opportunity in these high-growth areas, and his return signals the company will grow around these areas.
"I am extremely excited to become more directly involved with Raxco again as we build upon our highly-regarded reputation in our core competency areas," said Nolan. "For over 30 years, many of the world's largest organization, as well as millions of smaller businesses and consumers have looked to the Raxco brand for technical excellence in both solutions and support. We're going to ensure we continue to deliver what our customers and the industry expect and rightfully demand."
Raxco's business solutions include the PerfectDisk family of software for SMB and enterprise PCs and servers, including virtual environments. Raxco has strategic partnerships with leading storage and virtualization companies, including VMware, Microsoft, HP, Citrix, IBM and others. The need to optimize the performance of the growing storage and virtualization markets has helped spur the demand for PerfectDisk in these areas. Many Global 1000 corporations use PerfectDisk to improve productivity, reduce costs and improve their bottom lines. For consumers, the PerfectDisk line of software solutions offers a selection of products to boost PC performance and help the home office user work and play faster.
New and enhanced solutions are in the development stage, and announcements will be made in the coming weeks and months as these products are brought to market.
For more information on Raxco's business and consumer performance software solutions, visit: http://www.raxco.com.
About Raxco Software
Raxco Software has been helping large enterprises, small businesses, and consumers with their computer resource management needs for more than thirty years. Its PerfectDisk line of disk defragmentation and optimization software is Windows® Certified by Microsoft®. The PerfectDisk line has a long award-winning history, most notably its perfect 5-star review from CNET Download.com, winner of Windows IT Pro Readers' Choice Awards for Defragmentation Utility and Storage Management Tool, and Redmond Magazine's Best of the Best Award, and having won PC Magazine's Editor's Choice award on numerous occasions. In addition to its PerfectDisk line, Raxco also produces other PC optimization software for Windows operating systems and HP's OpenVMS operating system. Raxco Software can be found on the Web at http://www.raxco.com.
Contacts:
Joe Abusamra
Raxco Software, Inc.
301-519-7835
jabusamra(at)raxco(dot)com
Copyright 2012, Raxco Software, Inc. All rights reserved. PerfectDisk is a registered trademark of Raxco Software, Inc. Windows and Microsoft are trademarks or registered trademarks of Microsoft Corporation. All other trademarks or trade names are the property of their respective owners.