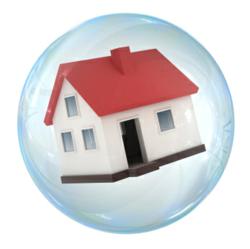 Ray Abboud believes homeowners should own their homes free and clear.
York, PA (PRWEB) June 10, 2012
Ray Abboud, a realtor with over 15 years of experience in the field, recommends homeowners adjust expectations. In the last decade, people bought a home expecting it to increase in value between 5-10 percent in a few years. They then would move on to something bigger. Ray Abboud says homeowners cannot count on a home to be worth more than they paid for it when ready to sell, because times have changed and values rise slowly, if at all.
"If the housing market nightmare has shown us anything, it's that you have to be in it for the long haul," said Ray Abboud. "You can't be looking at your home value every other week to see how much it has risen."
Ray Abboud continues to explain that it is not possible to time the market. When home prices were shooting high, many people bought homes they could barely afford, thinking they would ride the wave and make a nice amount of money.
"Homeowners will never really be able to buy their property at an all-time low or sell their property at an all-time high, you simply can't plan it," Ray Abboud said. "Sometimes you will be lucky and you will hit an all-time low or an all-time high, but the chances are small."
Instead, Ray suggests homeowners take a long term approach to real estate, and search for a home that enhances their life and increases in value over time.
Furthermore, at the height of the housing market boom, many homeowners were re-financing high-interest credit cards with a low-interest second mortgage on their home. Today, some of those people have lost their homes or are in danger of doing so because they could not handle the piling mortgage debt. Ray Abboud believes homeowners should own their homes free and clear.
Another problem that led to the real estate market crash was that many people took the advice of mortgage professionals without conducting their own due diligence and verifying that the advice was in their best interest. Ray Abboud recommends people verify the credentials of those advising them, as well as approaching such professionals with great caution.
Lastly, Ray Abboud believes homeowners should consider long-term financing. Adjustable-rate mortgages appealed to those who wanted the lowest possible interest rates and expected to be able to either sell their homes or refinance them before the mortgages reset. However, after the real estate market crash, many didn't have enough equity to refinance. And thus houses began to sit on the market as prices plummeted. Ray says when it comes to financing, it is important to think beyond the near future and project several years ahead.
Ultimately, the real estate market collapse was a lesson in learning to adapt. Many homeowners lost a great deal of money and their properties as a result of the real estate market crash. Yet with all the loss and bad news, there are many lessons to be learned that can better protect homeowners in the future.
More About Ray Abboud
President and founder of Cash Now, Ray Abboud has over 15 years of experience in the real estate field. In addition to serving as president at Cash Now, Ray Abboud is a realtor for Country Home Real Estate. Ray Abboud was recently named the Number 1 York County Buyer for tax sales for buying over 20 properties at an annual tax sale. On average, Ray sells 100 homes a year between rehab, resale, and wholesale. Ray Abboud is considered a leading York County realtor who is known for his honest, fair, and knowledgeable service.
For additional information, interview and image requests contact VirtuosOnline.