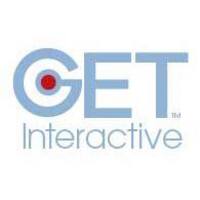 They've chosen to seek out brands in the video, clicked on the ad and asked to be told more. No one comes here by accident.
Los Angeles, CA (Vocus) March 25, 2008
Ray J fans watching his music videos on the Internet or a mobile phone can now shop his hit song "Sexy Can I" on his MySpace page. When visiting the page, fans can view the video and click the "Get Stuff" button, which opens a new window to browse through still images of the video and shop for brands tagged with the "GET Spot". Ray J is promoted on the Koch Entertainment label http://www.kochent.com. The deal was brokered by Ostrow Alliances, a global entertainment and partnership marketing company http://www.ostrowalliances.com.
The "Sexy Can I" video is the first music video to feature GET Interactive's Ad-Venture advertising technology. This technology closes the loop between advertising and product placement, giving video viewers the chance to interact with the products and brands found in their favorite entertainment. GET Interactive has signed content deals with Universal Music Group and Sega of America; and is in talks with Epic Records and several entertainment companies for similar projects involving product placement and GET technology.
"The future of advertising is opt-in," said Rick Harrison, CEO of GET. "When consumers choose to seek out information in an interactive environment, it opens the door to a one to one engagement that is a compelling value for brands. GET delivers the ultimate in consumer targeting by bringing interested, engaged consumers to a brand's doorstep."
Harrison said the company is actively seeking to become partners with record labels and entertainment companies, including film, fashion, college sports and TV programming. GET also wants to partner with brand marketers and advertisers who want highly targeted and effective advertising opportunities.
GET's advertising technology is on display in Ray J's "Sexy Can I" video - which has already seen more than a million YouTube hits. Koch re-shot scenes for the video so that Ray J and featured rapper Yung Berg wear highlighted brands. The platform showcases products from a list drawn up by Ray J, the video director and a stylist. Viewers simply look for the "GET Stuff from this Video" button on Ray J's MySpace page to launch a new window, from which they can view products from the video, interact with the brands.
"R&B/hip-hop videos really do help create street fashion trends. Ray is a perfect artist to try this out with. His audience base is broad, moving from core R&B/hip-hop to pop. The more ways we can involve consumers with our artists, the better," said Bill Crowley, vice-president of digital and mobile for Koch.
GET's Ad-Venture technology is accessible with any web-based media platform, including computers, mobile devices, cell phones and IPTV. The company is customizing the program for cable providers to allow a two-way experience via set-top boxes. "What you've been handed, by definition, is your target audience," Harrison says. "They've chosen to seek out brands in the video, clicked on the ad and asked to be told more. No one comes here by accident."
See the video and the GET Interactive button at Ray J Music Video
For more information on GET Interactive please see their website at GET Interactive
Contact:
Maya Benyehuda
Ballantines PR
maya @ ballantinespr.com
Tel: 310 454 3080
Cell: 310 699 9431
Fax: 310 388 6027
Ballantines PR
###