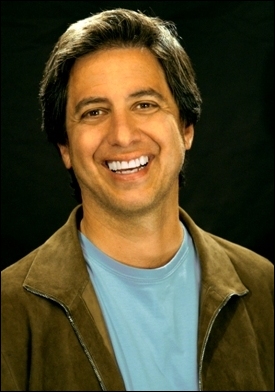 This project marks the first major construction at Schneider Children's Hospital since it opened in 1983
New Hyde Park, NY (Vocus) April 10, 2007
Comedian Ray Romano, star of the CBS-TV sitcom "Everybody Loves Raymond," and singer Elvis Costello will headline a Manhattan fundraiser for Schneider Children's Hospital to construct a four-story, 100,000 square-foot bed tower next to the existing 152-bed hospital.
The event, called "Building on a Dream" will be held on May 1, 2007, at Cipriani, at 55 Wall Street. The fundraiser is being hosted jointly by the Children's Medical Fund of New York and the North Shore-LIJ Health System Foundation.
All funds raised will go towards the construction of 75 medical/surgical beds, the New York region's first and only stand-alone pediatric emergency department, and a new pediatric intensive care unit and imaging center. Construction on the $110 million project is scheduled to begin in 2008.
"This project marks the first major construction at Schneider Children's Hospital since it opened in 1983," said Michael J. Dowling, president and chief executive officer of the North Shore-LIJ Health System. "The new space is desperately needed to meet the region's ever-growing demands for pediatric services."
The May 1 event represents the launch of the public phase of the fundraising campaign for the expansion of Schneider Children's Hospital (SCH). Philip Lanzkowsky, MD, executive director and chief-of-staff at SCH, will be honored with a lifetime achievement award. Other honorees will include the past 25 recipients of the Children's Medical Fund's Bernard L. Martin Award.
The Children's Medical Fund (CMF) of New York is a philanthropic organization founded in the early 1960s. In 1970, CMF began raising funds for a new children's hospital on the grounds of LIJ Medical Center, located on the border of Queens and Nassau counties in New Hyde Park. The dream came to fruition in 1983 with the opening of SCH, which now treats more than 11,000 inpatients and handles about 120,000 outpatient visits every year.
"As Schneider Children's Hospital approaches its 25-year anniversary, it's clear that the Children's Medical Fund of New York has played an instrumental role in the development of the hospital," said David Blumenfeld, CMF chairman. "The modernization of the hospital will ensure that future generations of children will continue to benefit from the medical care and expertise that has made Schneider Children's Hospital one of the best in the country and around the globe."
Sponsorship packages for the event, including naming opportunities, begin at $25,000. Individual tickets are also available. For more information, please call Kevin Dwyer at 516-465-2569.
Contacts:
Terry Lynam or Brian Mulligan
516 465-2600
###