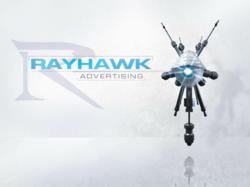 Working with Dr. Marco Paliotta M.D., one of the country's leading pediatric heart surgeons, is truly a privilege for Rayhawk," said Raihan Haque M.D., Principal, Rayhawk Corporation.
Oklahoma City, OK (PRWEB) July 30, 2011
Rayhawk Corporation, a leading provider in healthcare branding and online marketing, announced it has been selected by Dr. Marco A. Paliotta, M.D., to share his commitment to treating children with congenital heart disease and passion for advancing the field of cardiac surgery. In addition, the agency will be responsible for launching the highly-respected cardiac surgeon's online presence. Rayhawk has become a leader in medical marketing and publicity through their highly-effective marketing platform called the Patient Acquisition System™. The firm specializes in generating valuable media exposure, targeted to boost a physician's name recognition and increase medical practice growth.
Doctors on the cutting-edge of their specialty, such as Dr. Marco Paliotta, need public relations. The doctor will gain valuable exposure and new patients through a high-impact web site, which will also serve as an opportune marketing tool. With a successfully executed web presence, Rayhawk will then release electronic press releases on the internet designed to drive traffic to the doctor's web site. The increase in online traffic will significantly increase Dr. Paliotta's exposure and subsequently result in the growth of his practice. From running an incredibly targeted medical marketing campaign, Dr. Paliotta will become closer to his prospective patients and will increase awareness for his specialty on a national level.
Prior to selecting Rayhawk as his agency of choice, Dr. Paliotta conducted a comprehensive review of competing firms. "Searching for the right fit in a medical marketing and publicity agency is an exhaustive process. However, all of my research pointed me in one direction: Rayhawk. After speaking with numerous Rayhawk clients, it was clear to me that this agency could help spread my philosophy on patient care and dedication to helping others on a national level like no other firm could. Speaking with other satisfied physicians about the effectiveness of Rayhawk's campaigns made my decision that much easier" said Dr. Marco Paliotta.
Rayhawk knows that the main key to doctors' success is shown in the amount of patients coming in and out of their door. Understanding this crucial fact, led Rayhawk to develop methodical medical campaigns, which work at the highest level to turn potential prospects into patients. The important element of Dr. Paliotta's campaign will be demonstrating to the public the value of his specialty. Being a specialty pediatric cardiac surgeon, who also donates his time to perform free operations for children in third world countries, is a tremendous accomplishment that deserves media coverage. For example, Dr. Paliotta donated his services to save Akao Fiona, a dying 13-year old Uganda girl, is a significant achievement worthy of media exposure and public recognition. Dr. Paliotta is making a strategic investment in his medical career by employing Rayhawk Corporation. Undoubtedly, a doctor's main goal is to help patients, and it is Rayhawk's role to help connect doctors with their patients.
"Dr. Paliotta who was recognized as the Top Doctor in America by Castle Connolly Medical Ltd. for both 2008 and 2009, has helped save countless lives," said Raihan Haque M.D., Principal, Rayhawk Corporation. "We are extremely honored to build a targeted PR campaign for Dr. Paliotta that will promote his expertise and services within the medical community. Dr. Paliotta's commitment to thoracic surgery has led him to be one of the top doctors in his field. Working with one of the country's leading pediatric heart surgeons is truly a privilege for Rayhawk".
Dr. Paliotta selected Rayhawk Corporation for its well-known capability in strategically positioning physicians to attract a substantial body of steady online traffic. Due to Rayhawk's effective online marketing platform, the Patient Acquisition System™ (or PAS™), Dr. Paliotta will enjoy a competitive advantage in the medical field. Rayhawk's PAS™ allows its client's the opportunity to promote their healthcare services with captivating campaigns that have found enthusiastic acceptance in many industries. With Rayhawk's targeted campaigns and masterfully designed content, Dr. Paliotta will see an increase in prospective patients who are actively seeking his services.
"Physicians are increasingly becoming savvier in how they are promoting themselves and their practices," says John Nguyen, Project Manager, Rayhawk Corporation. "There is a great deal of competition in the medical and healthcare niche. Running a highly-publicized public relations campaign will lead to opportunities Dr. Paliotta might never have imagined. Selecting Rayhawk as his public relations firm will differentiate Dr. Paliotta in the overcrowded medical community."
Rayhawk's PR services have become an invaluable resource for healthcare professionals. The title of being a medical professional is a great responsibility. Regardless if you are a doctor, business professional, or simply an everyday working class individual, one's online reputation needs to be effectively managed. Rayhawk has developed its very own weapon for safeguarding a physician's online reputation called, Repugard™. Repugard™ is one of the latest innovative features being added to the Patient Acquisition System (PAS) ™.
By using proven search engine optimization(SEO) techniques, along with public relations and monitoring algorithmic timing, Rayhawk aggressively monitors its client's online image. Repugard™ is a unique feature of the PAS™ that allows patients to write reviews for their physicians'. Only patients who you treat can write reviews. This reputational marketing platform certifies the accuracy of the individual posting the review. Doctors in turn can rest assured that their online reputation is being carefully protected.
Patients today are increasingly selecting their physicians based off of online reviews and buzz from media exposure. The potential value of certified patient testimonials is an invaluable resource for any doctor. Rayhawk's PAS™ helps physicians' retain patients and also acquire new ones. Repugard™ is just one component of the PAS that drives visitors to your site and exposes them to your successful online reputation. "Doctors and medical professionals are significantly increasing their local and national media exposure by hiring PR agencies", said Dr. Paliotta. "I see hiring Rayhawk as my PR firm as more cost-effective means than spending money on yellow page ads"
In this online information age, doctors can successfully use the power of the internet and television to build and market their practice. A physician's public image is a powerful resource for building a strong relationship with potential patients. Rayhawk's Patient Acquisition System™ produces a powerful and consistent message which creates a positive impact on the online community. Dr. Paliotta bestowed this responsibility on Rayhawk to advance his medical career utilizing the firm's effective online marketing campaigns.
About Rayhawk Corporation
Rayhawk is a privately held company located in Southern California that is dedicated to creating state-of-the-art, high impact advertising campaigns. The company includes highly qualified brand developers, graphic designers, and special effects wizards that collectively work to re-define the future of marketing. Rayhawk has consistently been tasked with developing online campaigns for several Fortune 500 clients. Rayhawk clients look to stand out in a crowded market. For additional information please visit: http://www.rayhawk.com and our YouTube channel at: http://www.youtube.com/rayhawkcorporation.
###